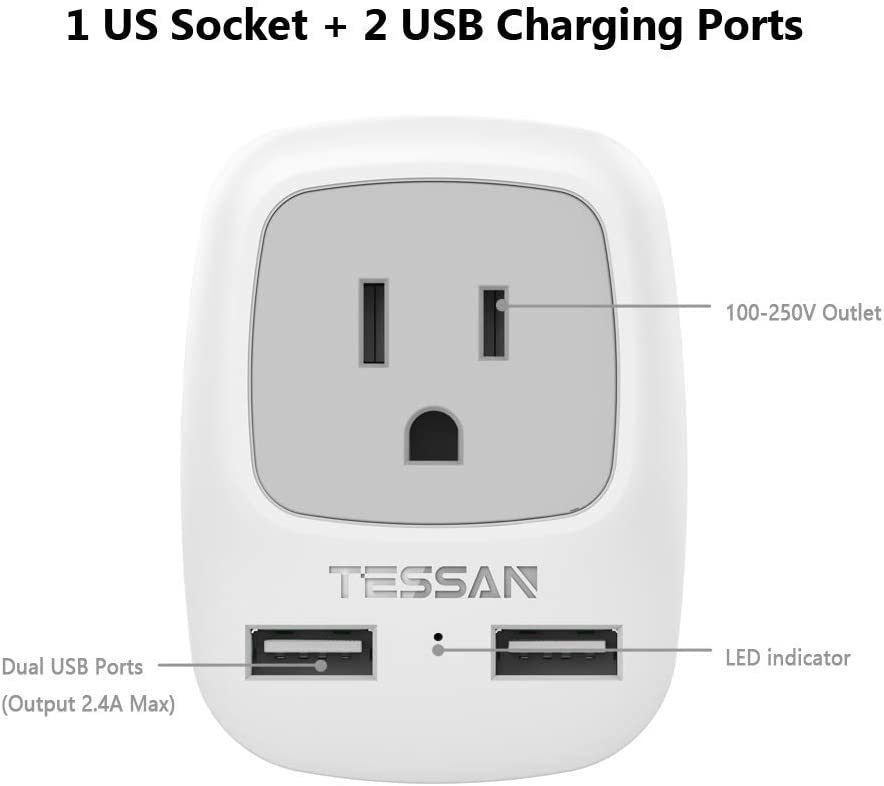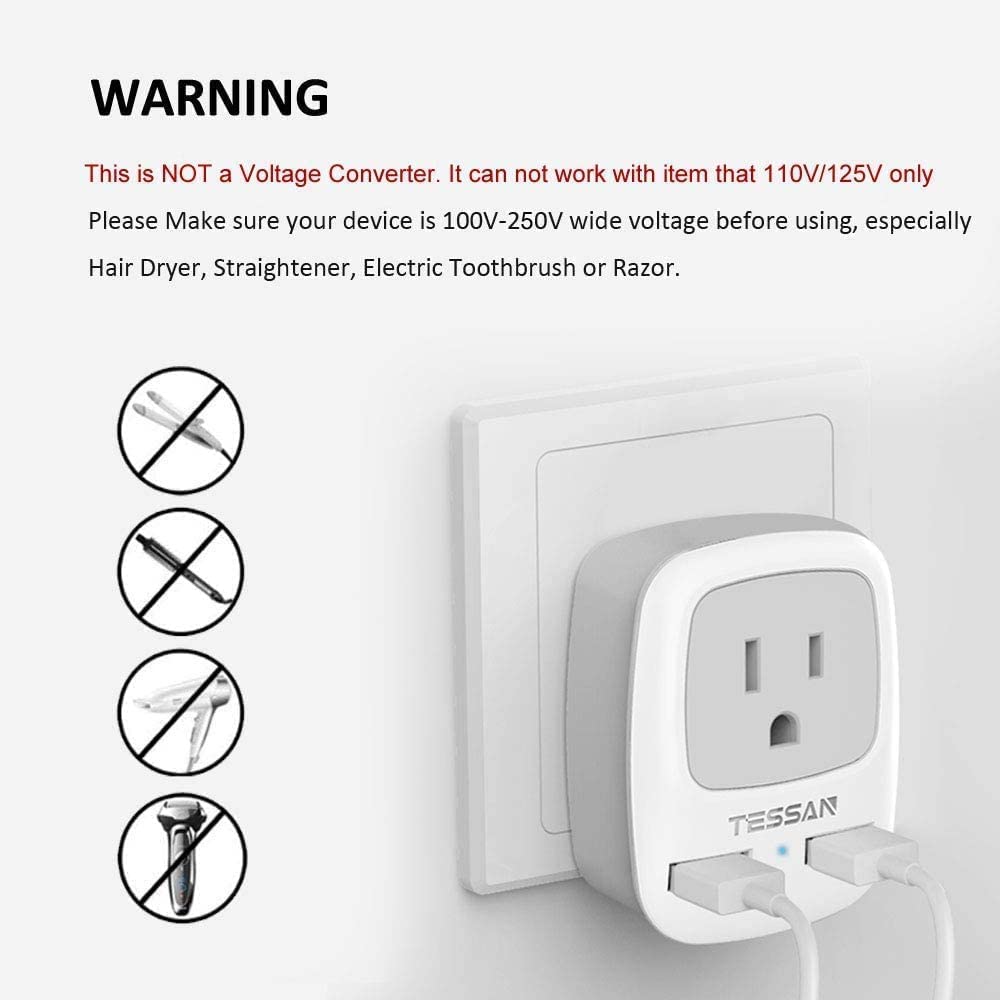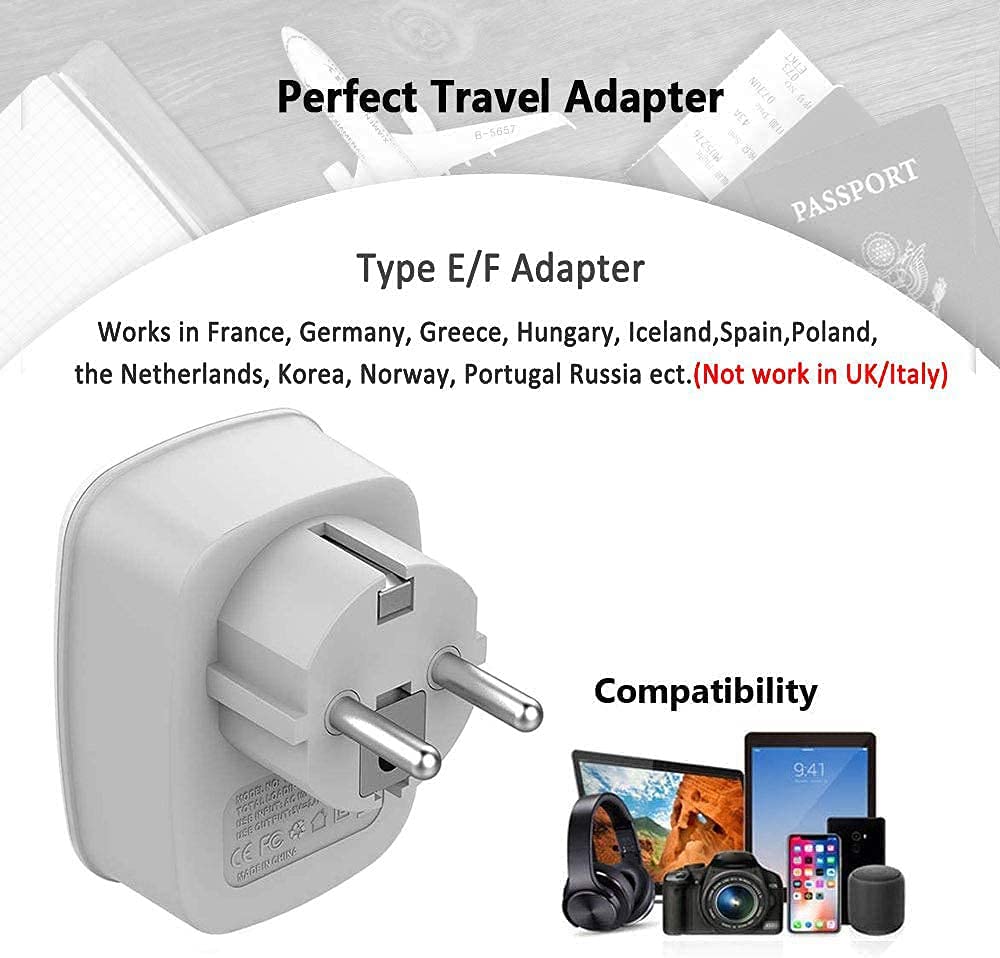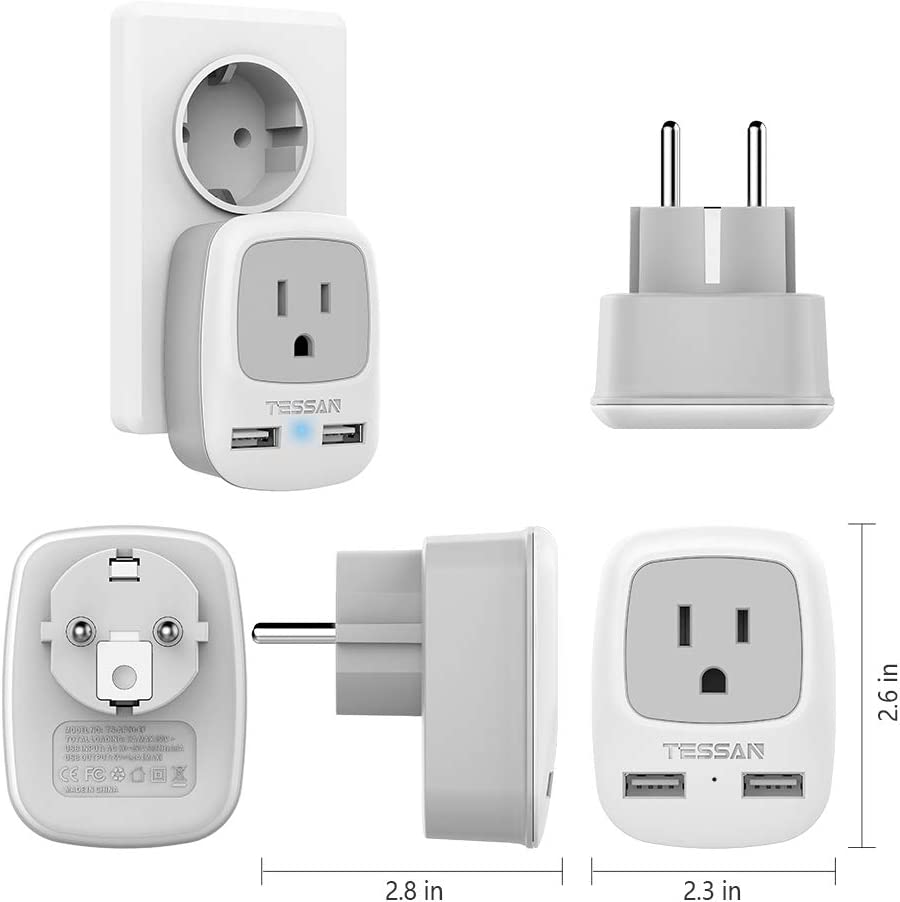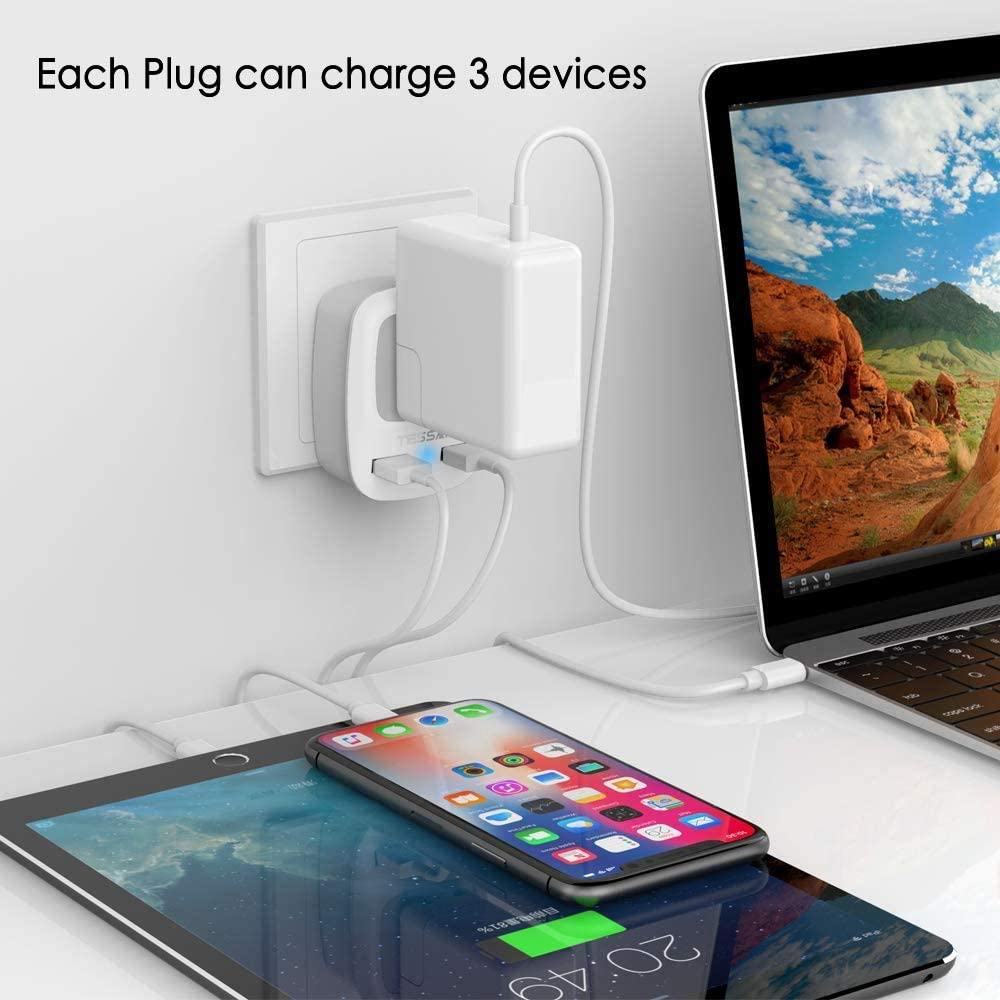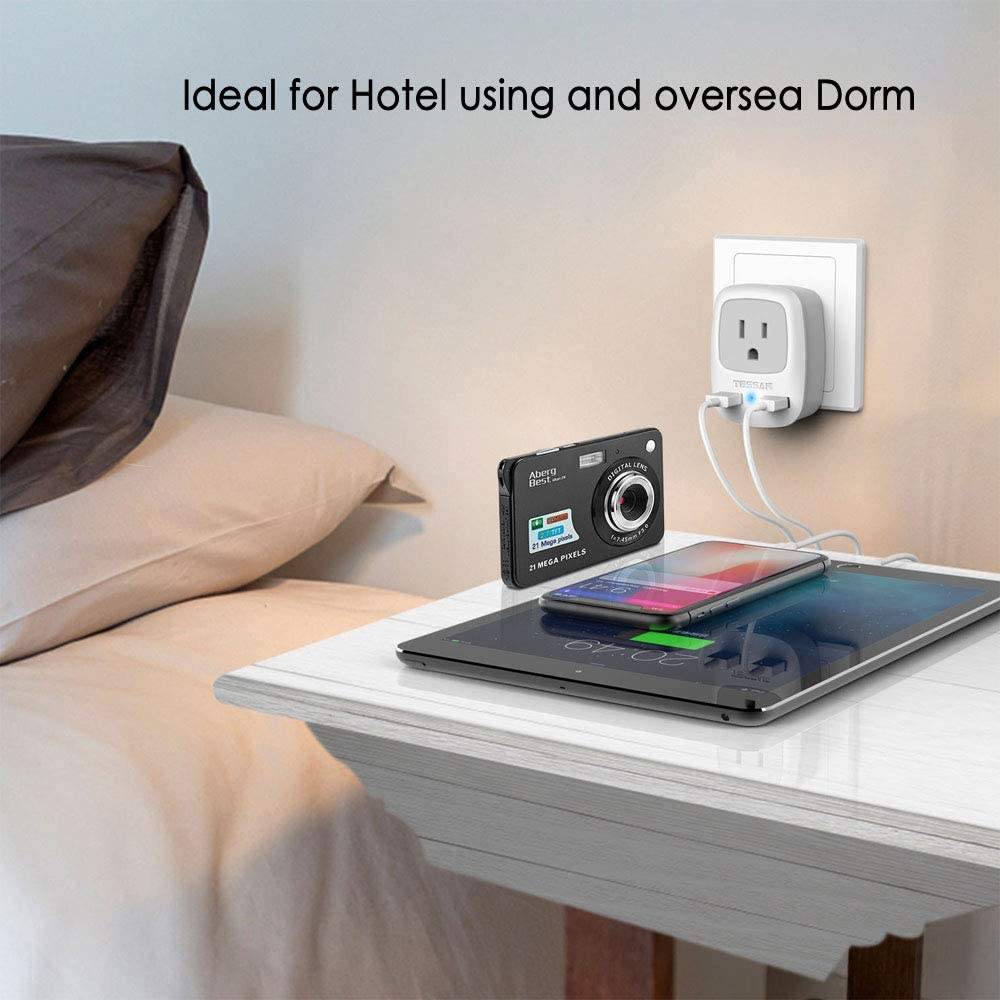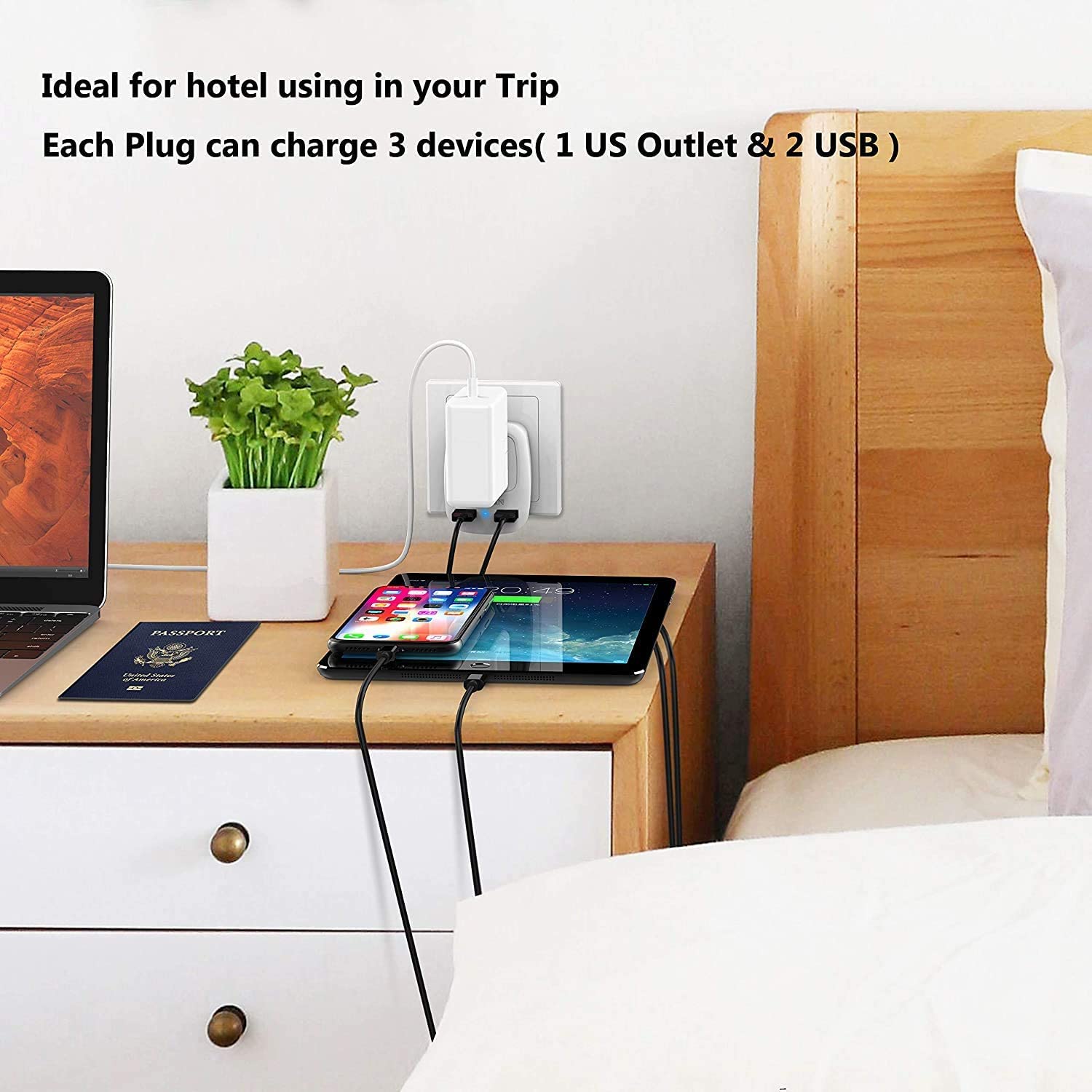 US To Germany/France Travel Plug Adapter with 1 Outlets 2 USB Ports(Type E/F Plug)
Trusted Delivery
US to France Plug Adapter
Your Travel Essential Partner
It is very useful for your trip, and saves you a lot of luggage space without taking additional USB adapters or sockets with you, just plug the adapter between the wall outlet and your devices
It Supports 3 devices charging simultaneously, you can also share with your family or friends in hotel with limited plug sockets
Type E/F Plug Adapter - Germany/France/Spain
Compatible Countries: Albania / Austria / Belgium / Bosnia-Herzegovina/ Bulgaria / Croatia / Cyprus / the Czech Republic / Denmark / Estonia / Finland / France / Germany / Greece / Hungary / Iceland / Latvia / Lithuania / Luxembourg / Macedonia / Montenegro / the Netherlands / Norway / Poland / Portugal / Romania / Serbia / Spain / Slovakia / Slovenia / Sweden / Switzerland / Turkey / Ukraine
About This Item:
3 Prong Grounded Type E/F Plug: Compatible in most of Europe countries such as France, Germany, Greece, Hungary, Iceland, the Netherlands, Korea, Norway, Poland, Portugal, Romania, Spain, Russia; Note: this adapter will not work in UK (Type G), Italy (Type L) , some city may need Type C European adapter, please choose the suitable Plug before travel
3 in 1 inputs Wall Outlet Adapter: This adapter for europe accepts the standard N American 2 or 3 prong flat pin plug, max capacity up to 2500 watt (max 250 Volt, 10 A); Dual USB charges up to 2.4A, ideal for electric product like cell phone, tablet, power bank and other chargers; No need to carry extra adapter and power strip for your traveling, this Type f plug adapter can save your suitcase space
Compact Size and Indicator: This European plug adapter is mini and good for travel; Indicator can let you know the power of this European travel plug adapter is on/off
Suitable for Any Occasions: TESSAN US to Germany plug adapter is small size and suitable for bedroom, bathroom, kitchen and college dorm room
Note:This Type f adapter is not a voltage converter; This Frence travel adapter is only compatible for 110V to 220V wide voltage device, especially your hair dryer, straightener, electric toothbrush or razor need to support 100V to 250V dual voltage, otherwise you may need a power voltage converter
Cruise Accessories Must Haves
Germany travel adapter is indispensable for traveler, businessman and students when visit applicable area
It has NO surge protection, NO cords, making it fully cruise ship approved
Portable and Compact Design
With a size of 2.1*2.9*2.6 inch and weight of 103g, this type f plug adapter is a perfect choice for your trip
It is also suitable for Hotel, bedroom, bathroom, kitchen and college dorm room
NOT a Voltage Converter
TESSAN india power adapter does NOT COVERT VOLTAGE from 110V to 220V
Please make sure your AC devices MUST to support 100V to 250V Dual Voltage. Especially hair dryer, straightener, electric toothbrush or razor, etc
NOT work in the UK
This electric adapter for europe does NOT workin the UK / Ireland / Scotland/ South Africa.
This is TYPE E/F plug which can work in most of Europe such as Germany, Spain, France, Iceland ect, but except for UK, For UK adapter please choose TYPE G plug adapter.
Specification:
Input Voltage: 100V-250V AC, 50/60Hz
USB output: DC 5V/2.4A(Total)
Power rating: 2500W( Max 250V, 10A)
Product Dimension: 2.1*2.9*2.6 inch inch
Max load: 10A
Please Note: NOT CONVERT VOLTAGE