From your home to your destination the journey never ends.
Bridging Innovation and Connectivity.
Our story begins with a visionary traveler and product designer, Alex, Alex, a seasoned voyager and brilliant product designer, lives by a profound mantra: "The Journey Begins at Home." To him, every moment at home is a prelude to the incredible adventures that await, both near and far. As he traverses the globe, every experience serves as a source of inspiration, sparking his imagination to create ingenious solutions that enrich the lives of travelers and tech aficionados everywhere.

Eight years ago, during a remarkable ocean voyage that forever altered his perspective, Alex encountered a relentless challenge: the vexing world of charging smart devices in diverse settings. Compatibility woes, sluggish charging--it was a constant struggle. Yet, in the face of adversity, Alex saw an opportunity to bridge the gap between cutting-edge technology and the everyday lives of people. Thus, TESSAN was born--a brand with a singular mission: to turn this dream into a reality.
Bridging Innovation and Connectivity.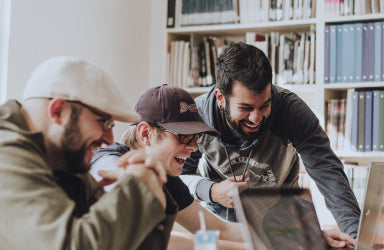 Bringing Comfort and Convenience to Your Everyday Life
The name TESSAN is a fusion of "Technology" and "Essence," symbolizing the heart of human ingenuity and the very essence of innovative design. It represents a commitment to enhancing lives, whether you're cozy at home or embarking on a thrilling journey.
Our vision is to become the ultimate destination for groundbreaking charging solutions, to pioneering technological advancements and crafting perfect experiences remains steadfast.
Alex, with unwavering determination, guides the team on this relentless quest for excellence, day in and day out. Together, we forge connections that transcend the boundaries of technology and lifestyle, one revolutionary invention at a time,connect people with a better life.
Life is a process of increasing entropy, from order to disorder, The way of life of people all over the world is facing severe challenges in smart devices and in a digital world. How to maintain balance and efficiency between devices and people's lifestyles, It is an ethical issue that needs attention in the process of scientific and technological innovation.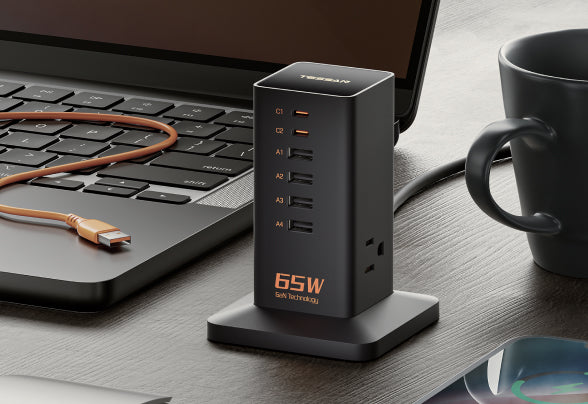 Home
TESSAN always pays attention to the way of electricity consumption at home, and invested huge resources to develop smart sockets of smart home to satisfied the needs of users with minimalism and functionalism , provide more perfect socket solutions for high-end users.
Journey
TESSAN creates a socket and adapter product that is compatible with more than 200 countries around the world, you can easily solve equipment power and charging problems in different countries around the world just equip a TESSAN anywhere and anytime. Help you reduce the burden and increase happiness during the journey.