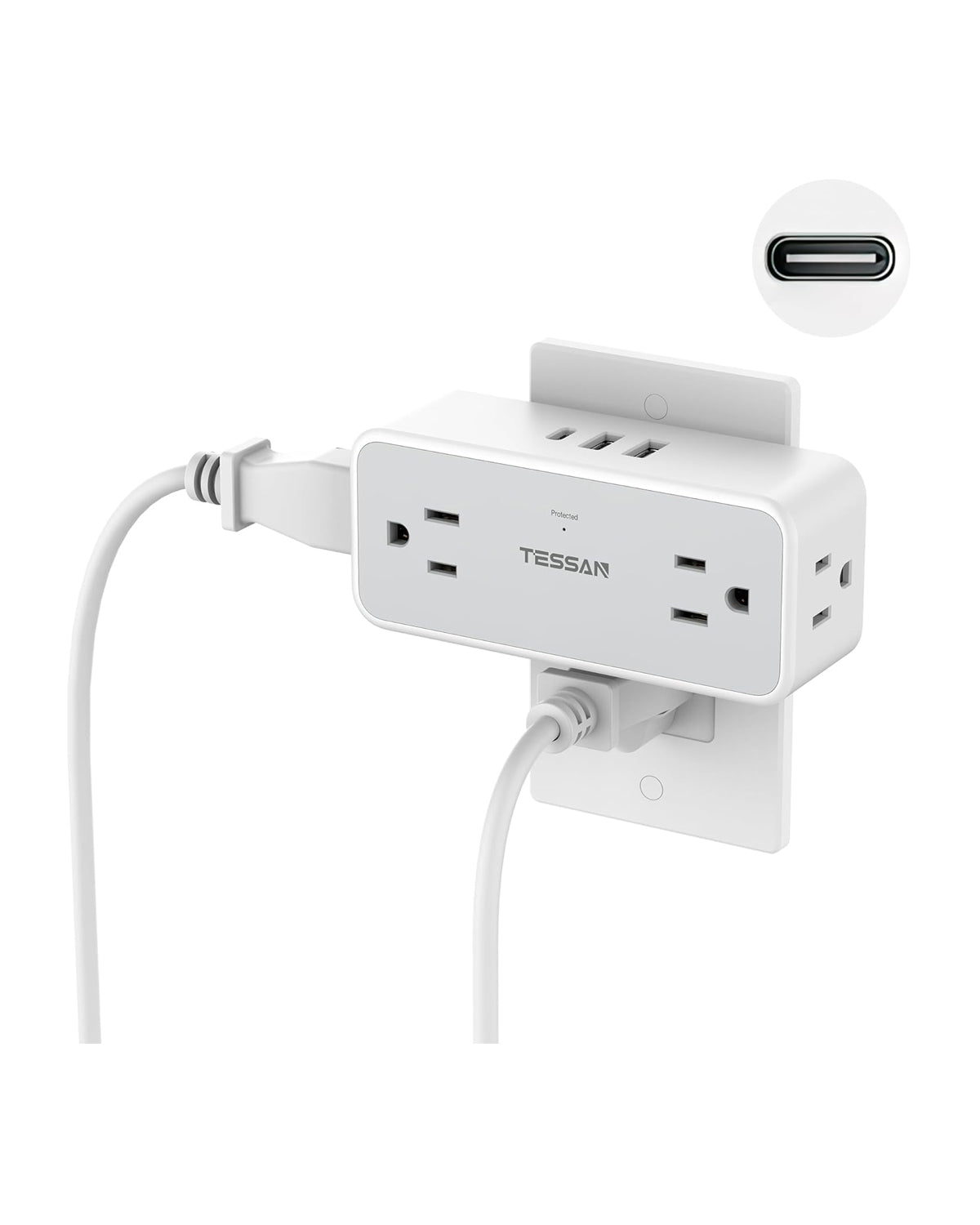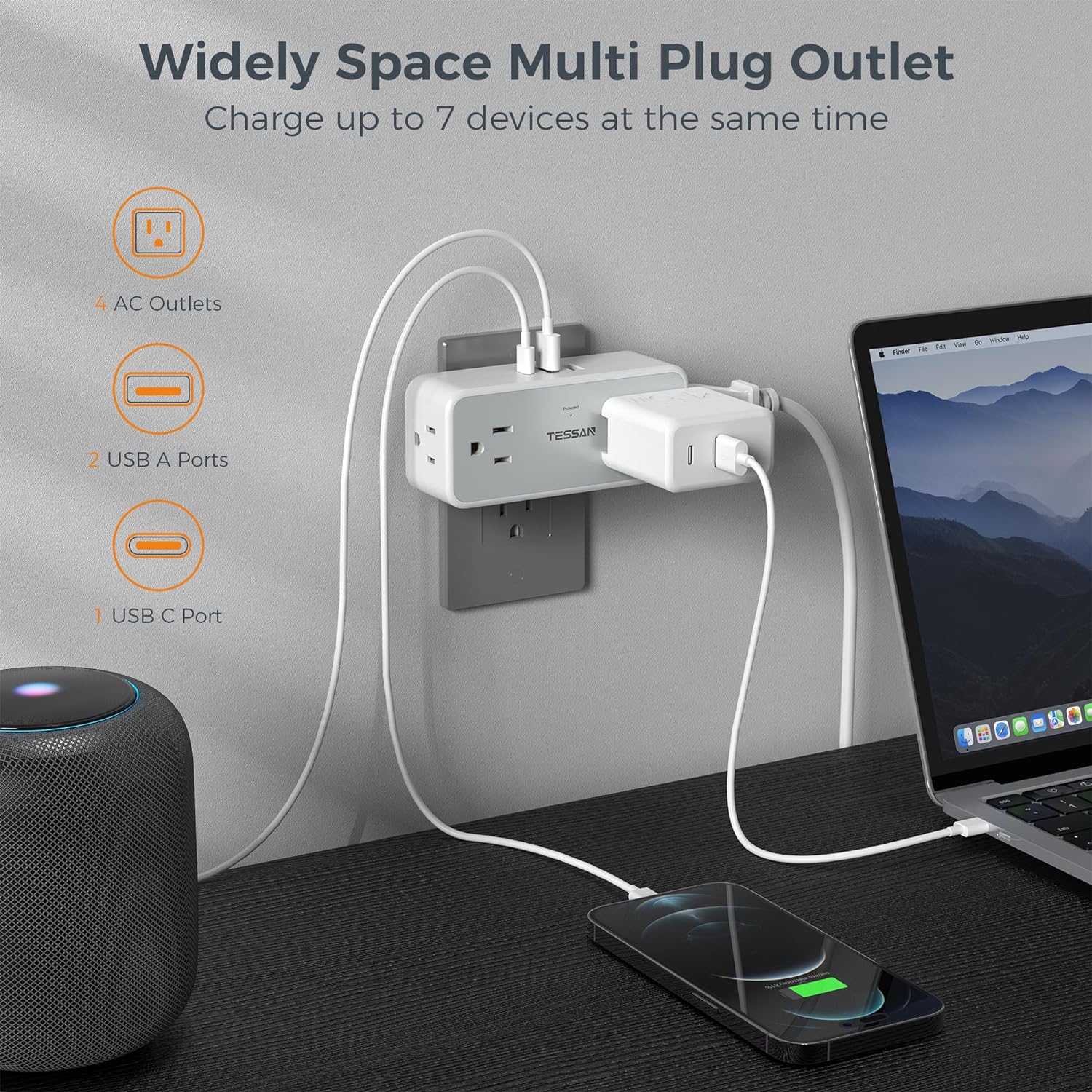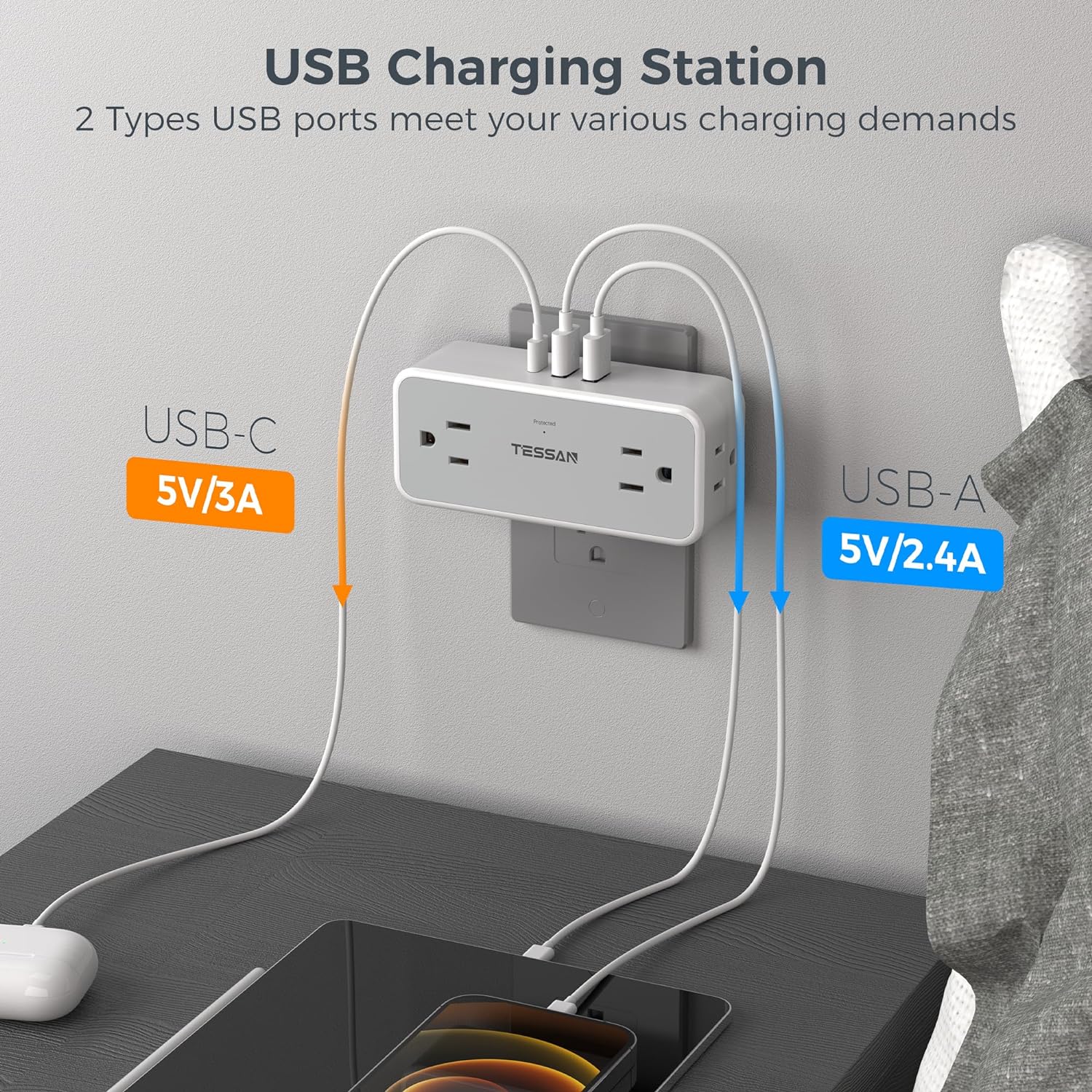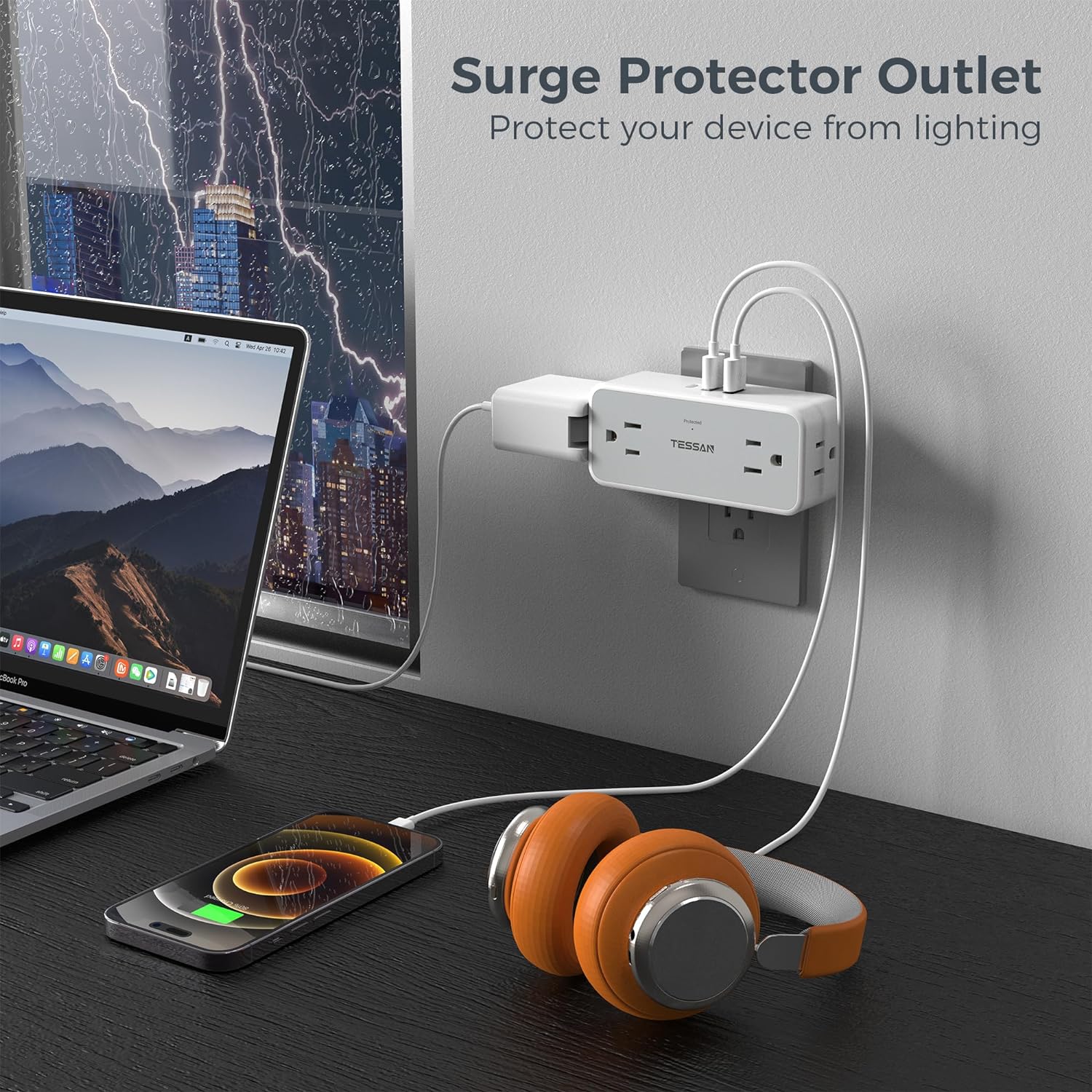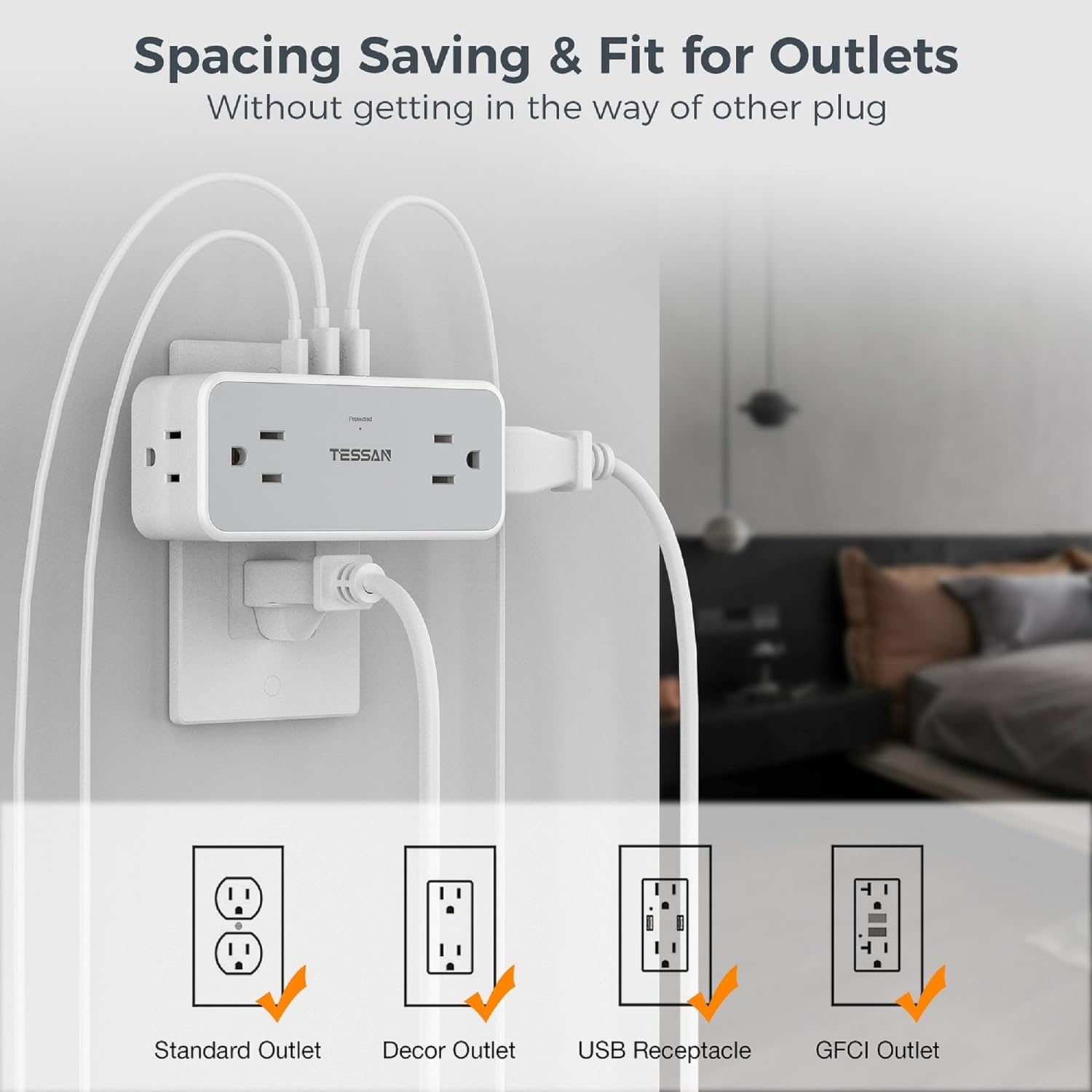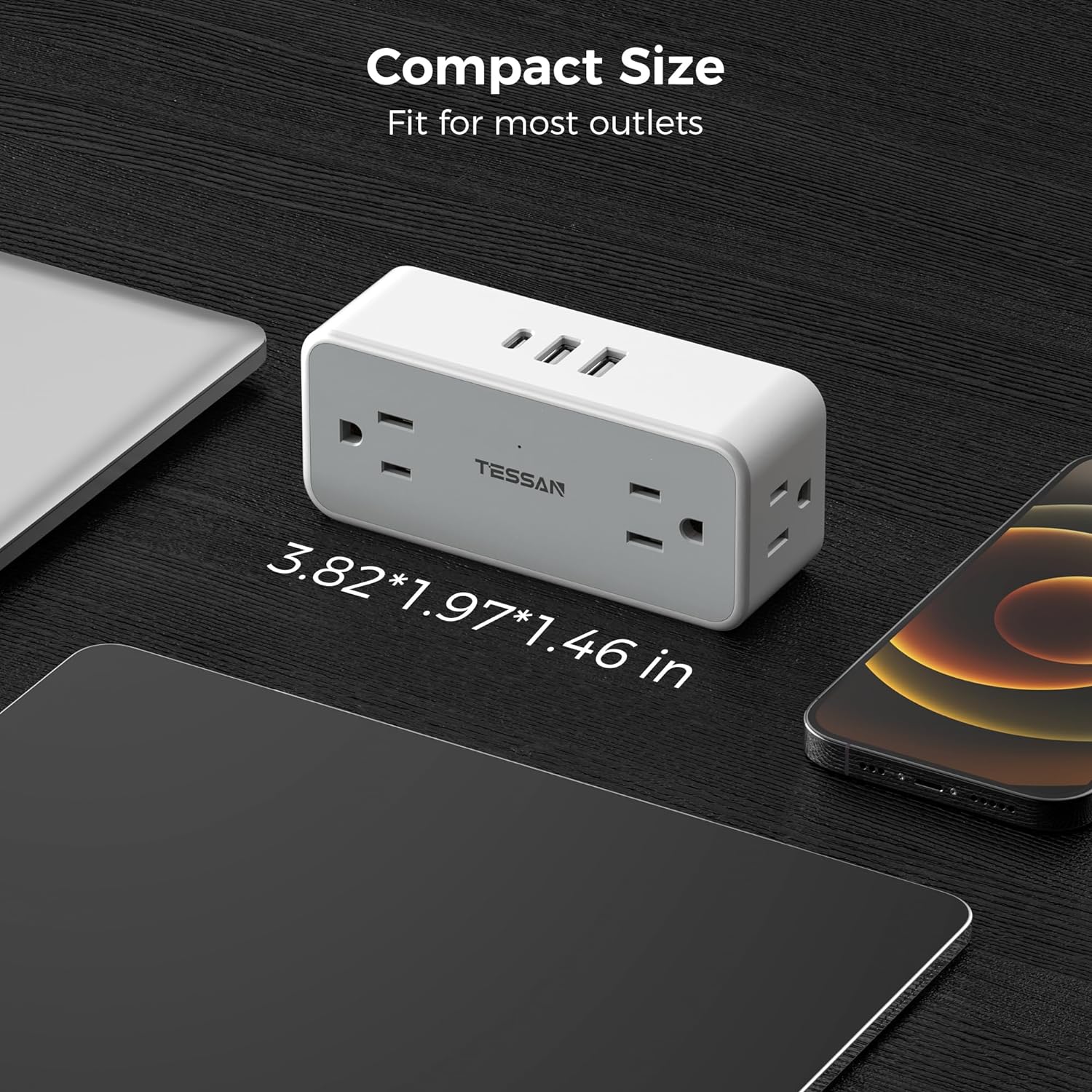 TESSAN 4 Wall Outlet Extender with 3 USB Wall Charger(1 USB C)
Attention to Our Valued International Customers
Outside the U.S.? Please shop our products hassle-free on Amazon.
Using it for kitchen counter top appliances and it works great
We used to have to move around cords and unplug things in order to use some of our counter-top appliances because we had too many for our plugs. This multi-plug outlet solves the problem fine. No issues with it getting hot or anything even while running electric kettles and a blender. The TESSAN outlet extender also blends in pretty well. Wife is happy so I'm happy! :)
Well designed splitter for tight spaces
I'm loving this splitter for its space-saving design! One standout feature is its ability to accommodate 3-prong plugs on its sides, which comes in super handy, especially in tight spots like behind a media console. And even with the 4 outlet, it's a pretty compact design; unlike some other splitters that block the lower wall outlet due to their size, this one doesn't.
What's even more convenient are the USB ports on the top – 2x USB-A and 1x USB-C. While they may not fast charge your phone at 12W for USB-A and 15W for USB-C, they're a breeze to use even in tight spaces. No more struggling to bend or twist cables! This splitter is supposed to be a surge protector, although I haven't had the chance to test that feature yet. Plus, I haven't noticed any heating issues during use. Overall, it's been a solid addition to my setup.
Nice!
Yes, yes, and YES! This outlet splitter is great! It freed up so much space for my outlets so that I do not have to use extension cords. I like that the outlets are far apart so that I can plug things in easier and have enough space.
The (2) USB ports were great in addition to the USB-C one. No issues here.
Seems to work OK
I bought this for a kitchen outlet because I needed more AC outlets and I needed USB to power some devices and chargers, I haven't had it long, but it seems to work OK