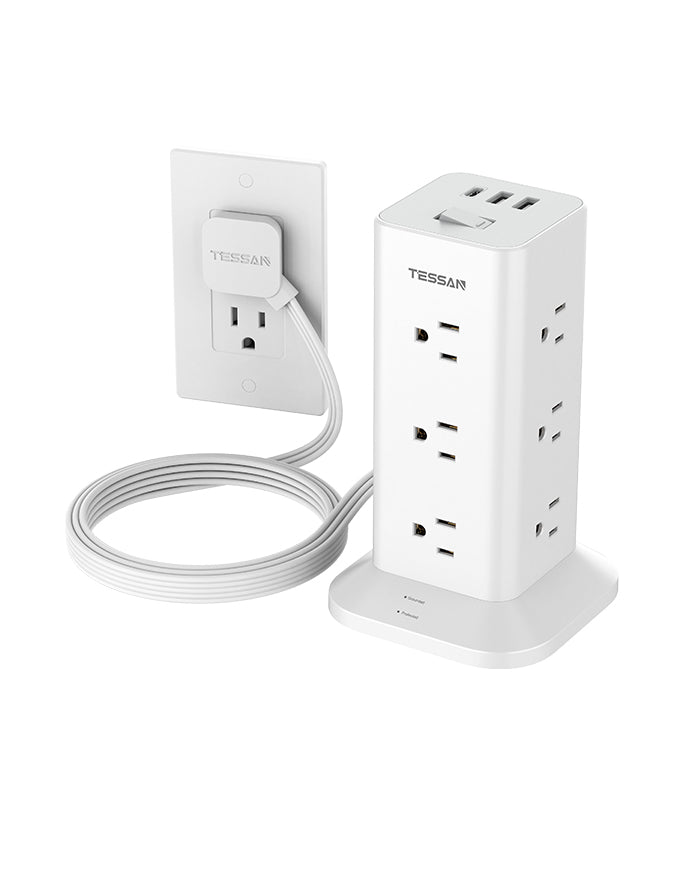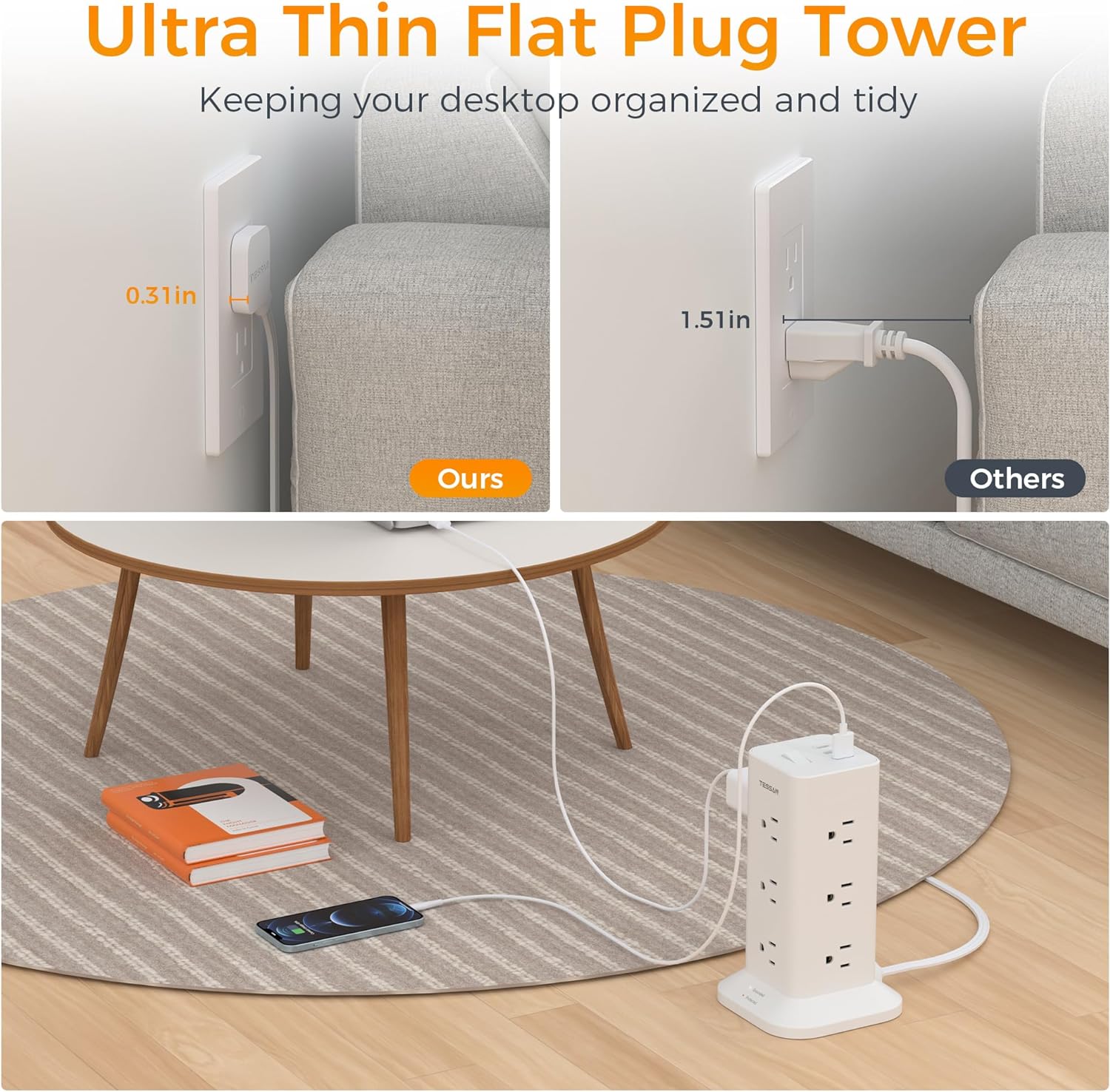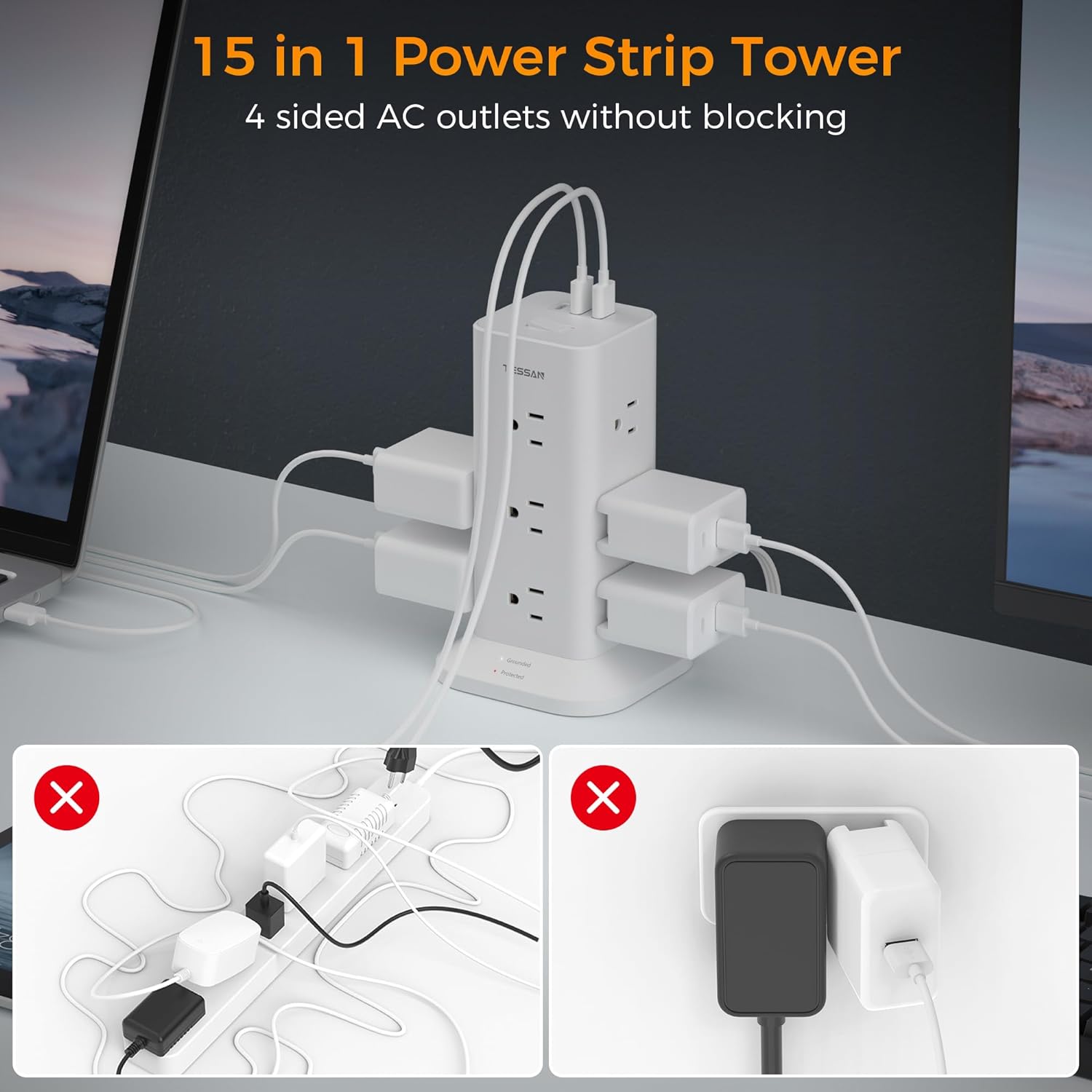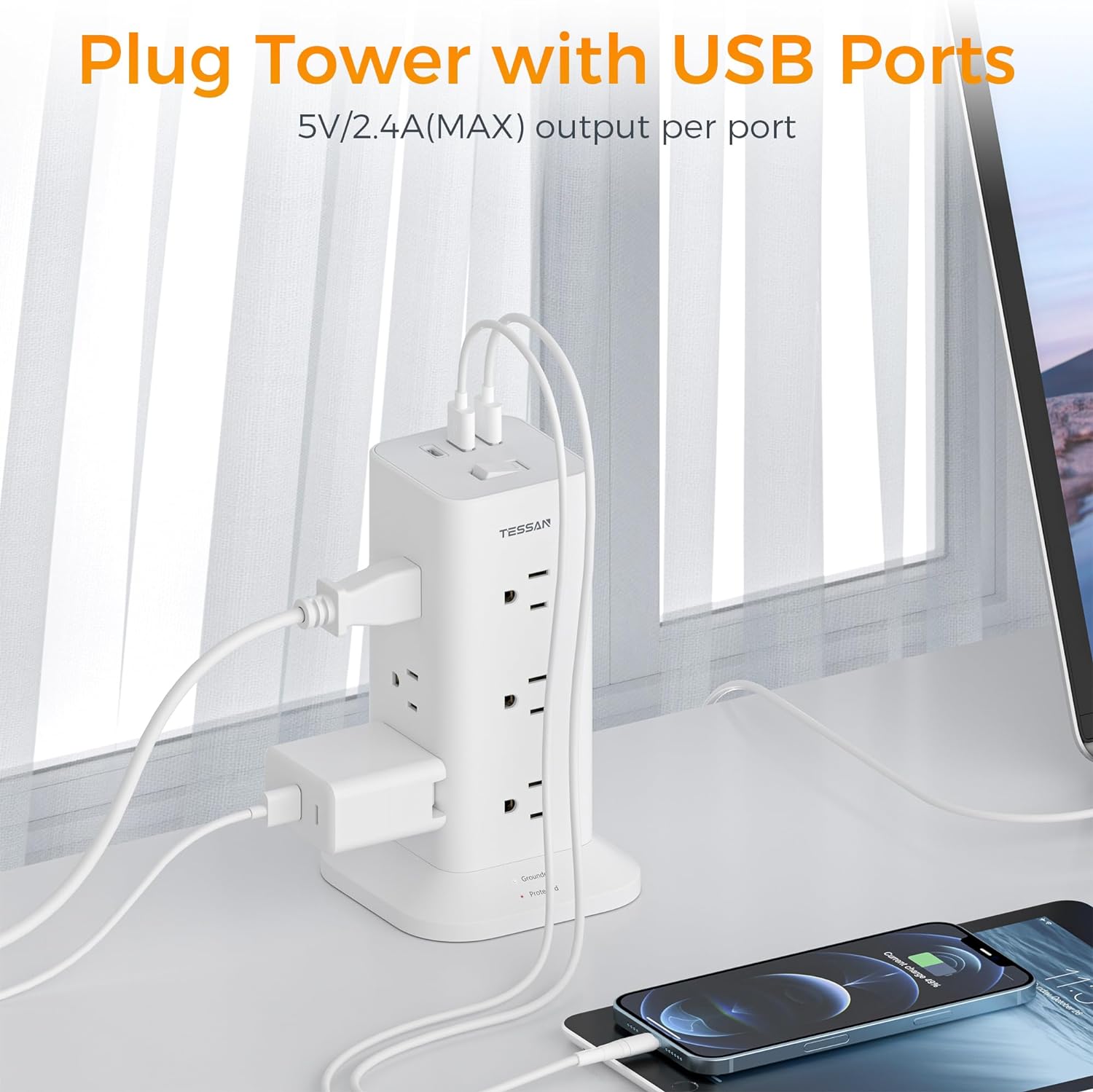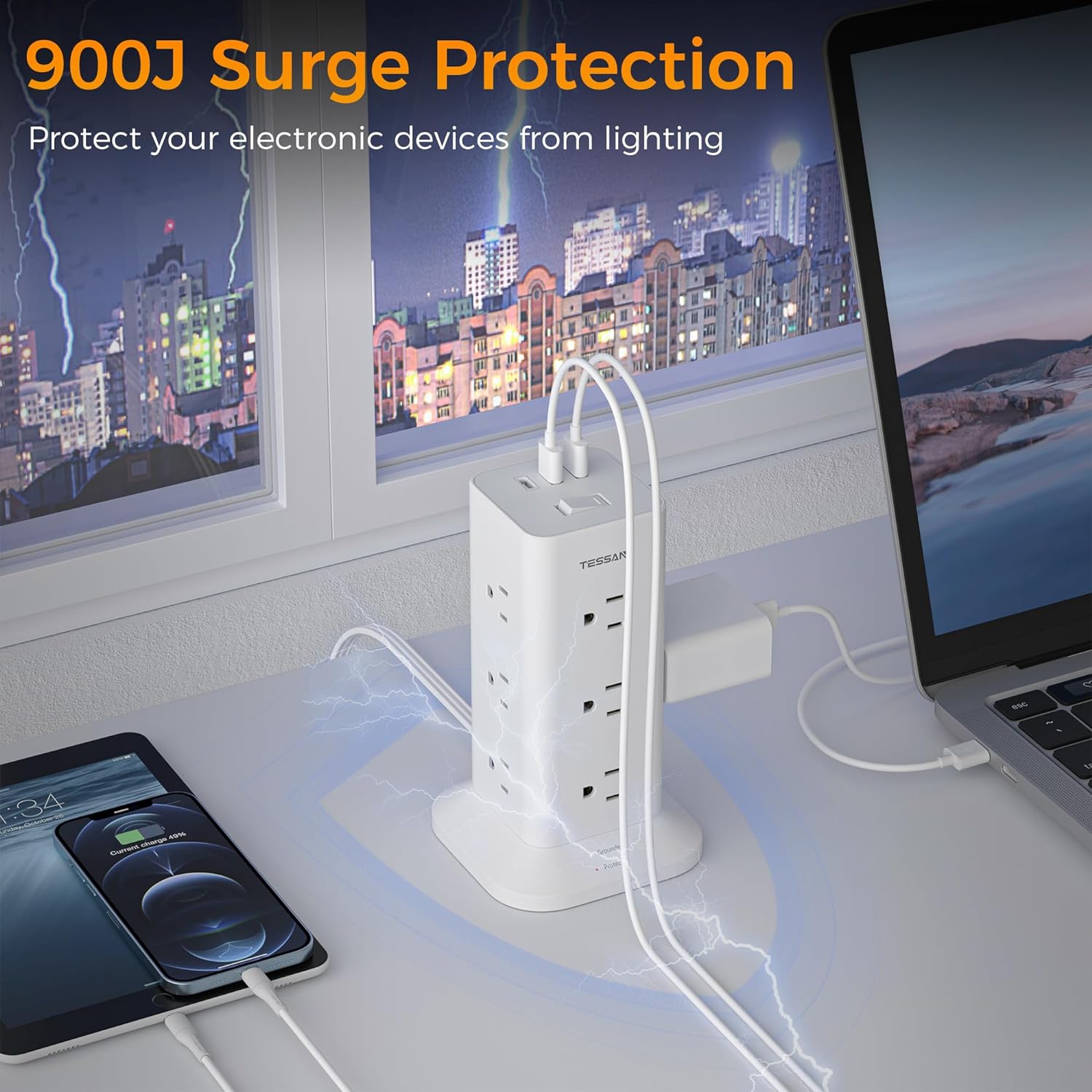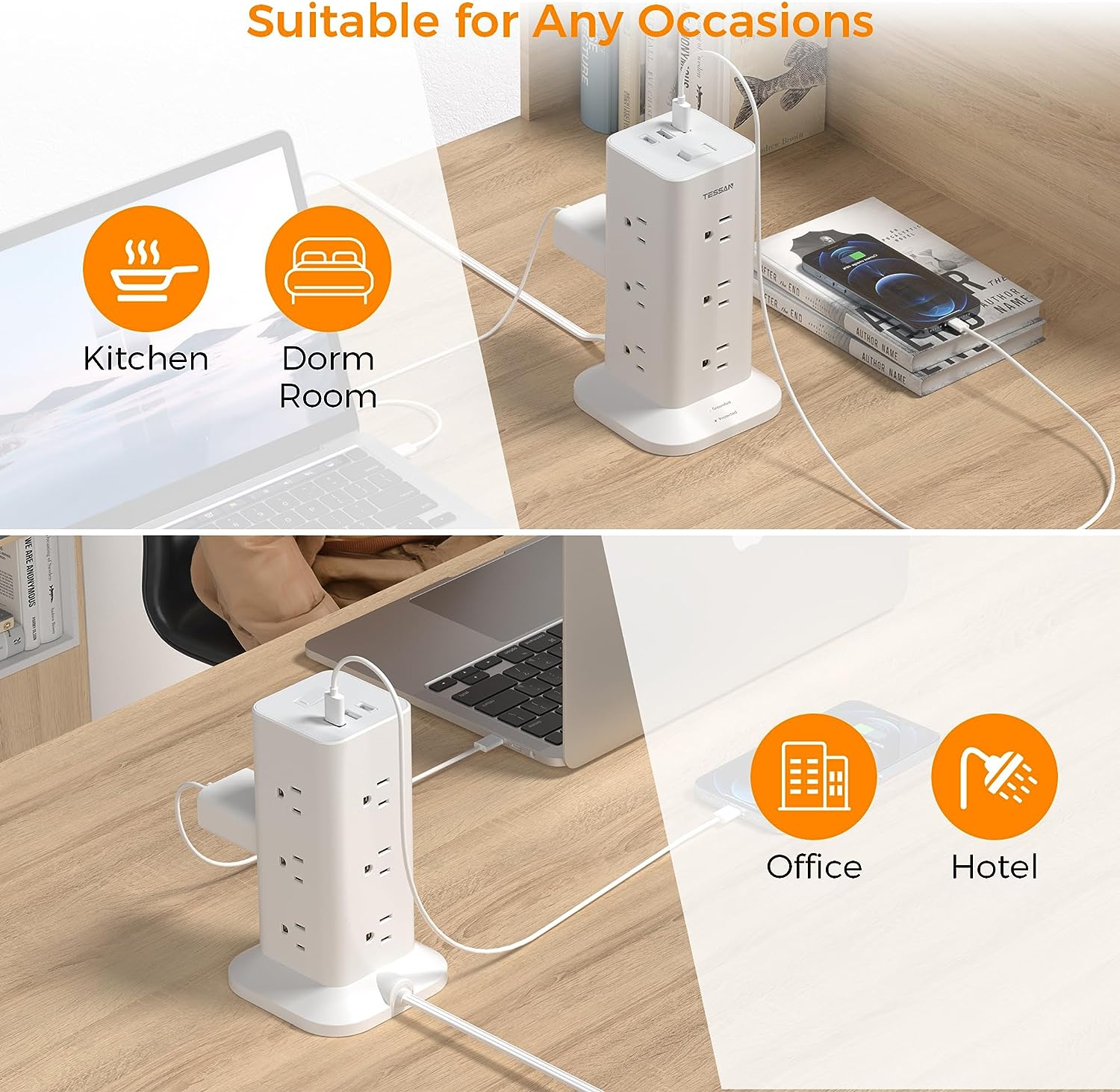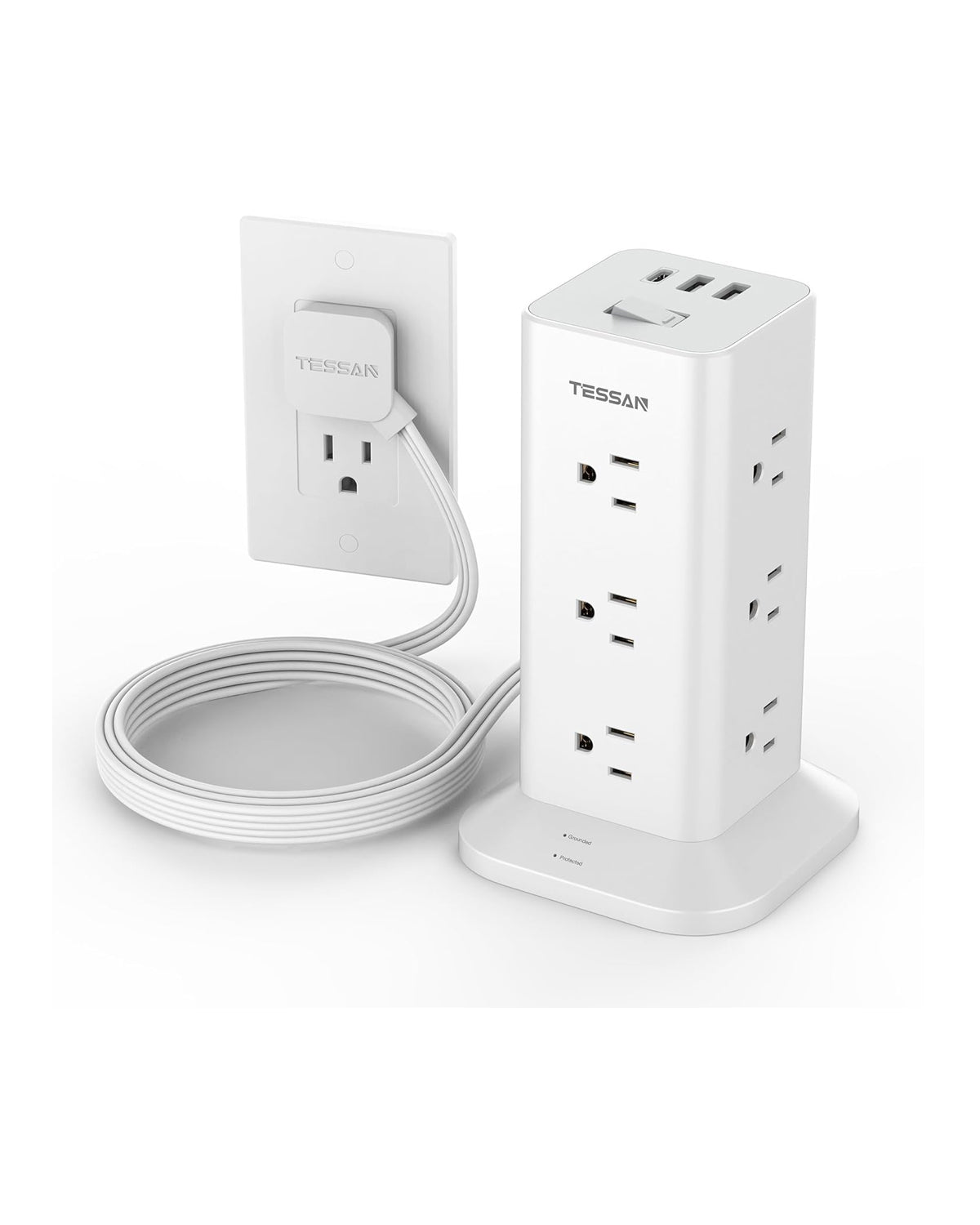 TESSAN Flat Plug Extension Cord 6 Feet with 12 Multiple Outlets 3 USB Ports (1 USB C)
Attention to Our Valued International Customers
Outside the U.S.? Please shop our products hassle-free on Amazon.
Love These Power Towers
I cannot say enough good about these Towers, 12 places to plug in devices and a few USB Charging Ports. This one Device can take the place of two Power strips I have in the Shop and the configuration means I can plug in at least 2 Wall Warts on each side. Doesn't take up a lot of room and makes it easy to swap chargers as needed
Very convenient
I live in a 100+ year old house with very few electrical outlets. This surge protector is so convenient! It makes it much easier to plug in several things around one outlet without getting cords tangled up. It also does not take up very much space.
Good power tower
I got this whenever we go out of town to charge the electronics, especially for my kid's iPad.
The design is small and compact. It has 12 normal outlet, 2 usb and usb-c. This is enough to keep all the electronics charging at a time without overheating. Some previous outlets i have start heating up whenever we have a bunch of stuff charging.