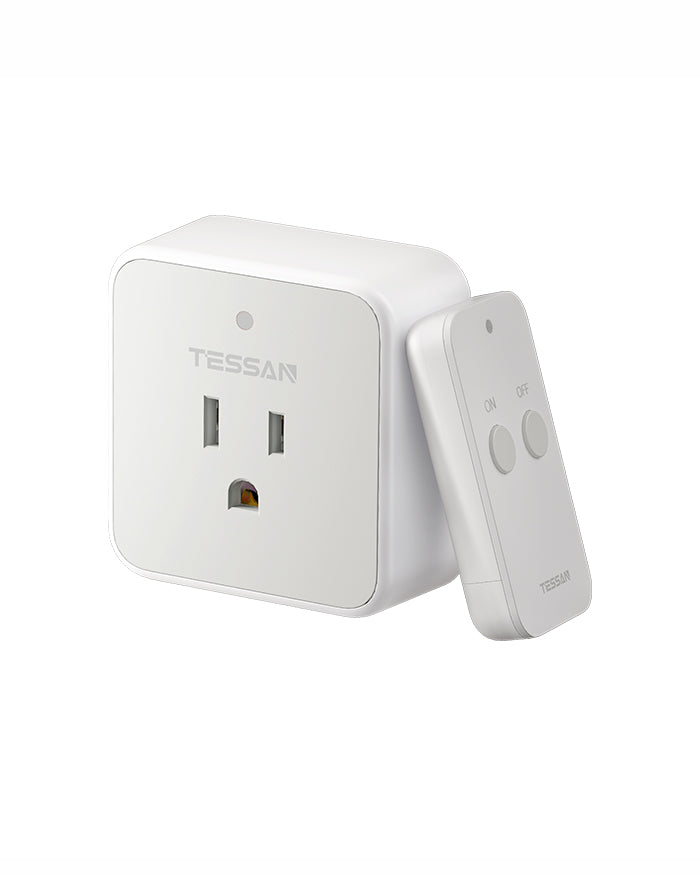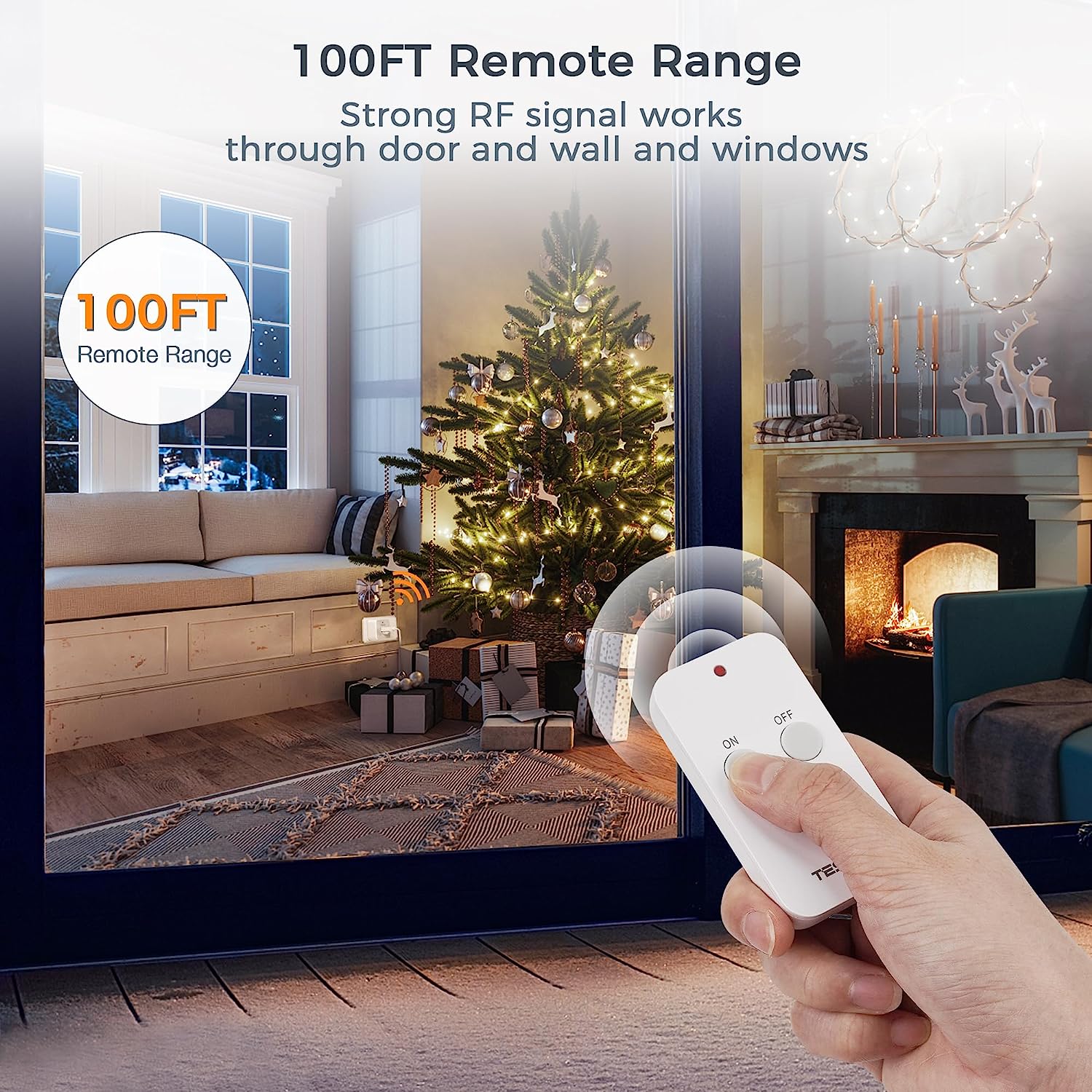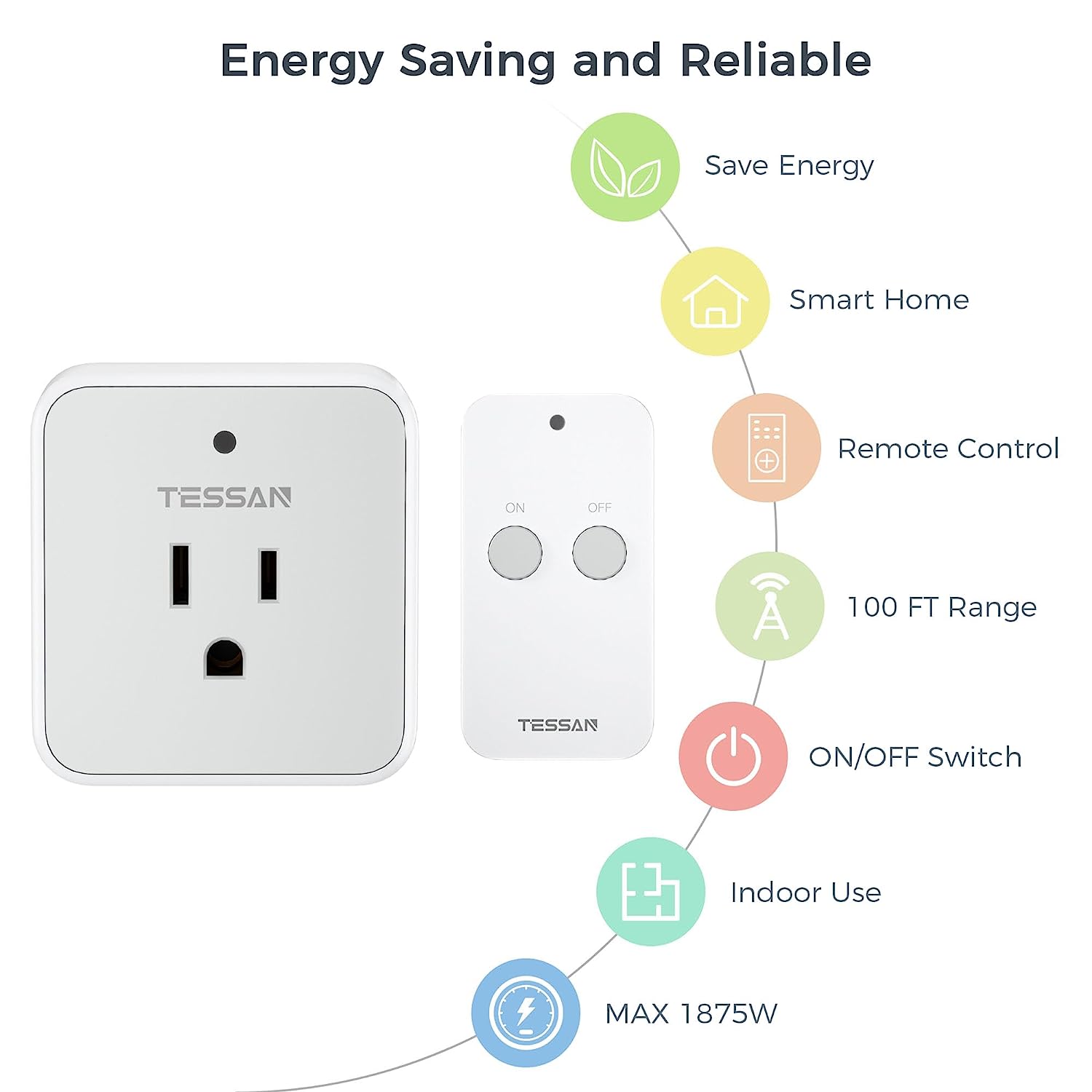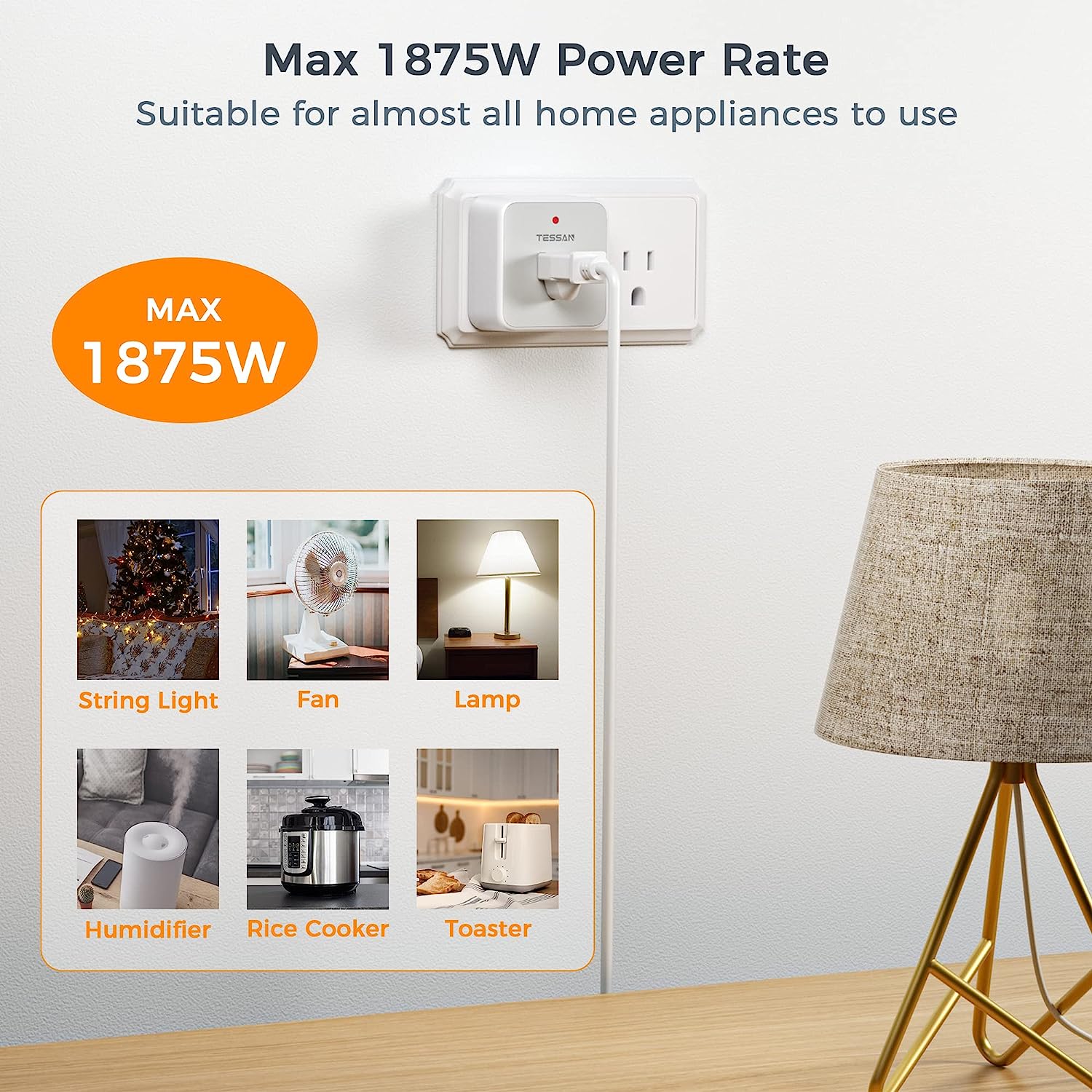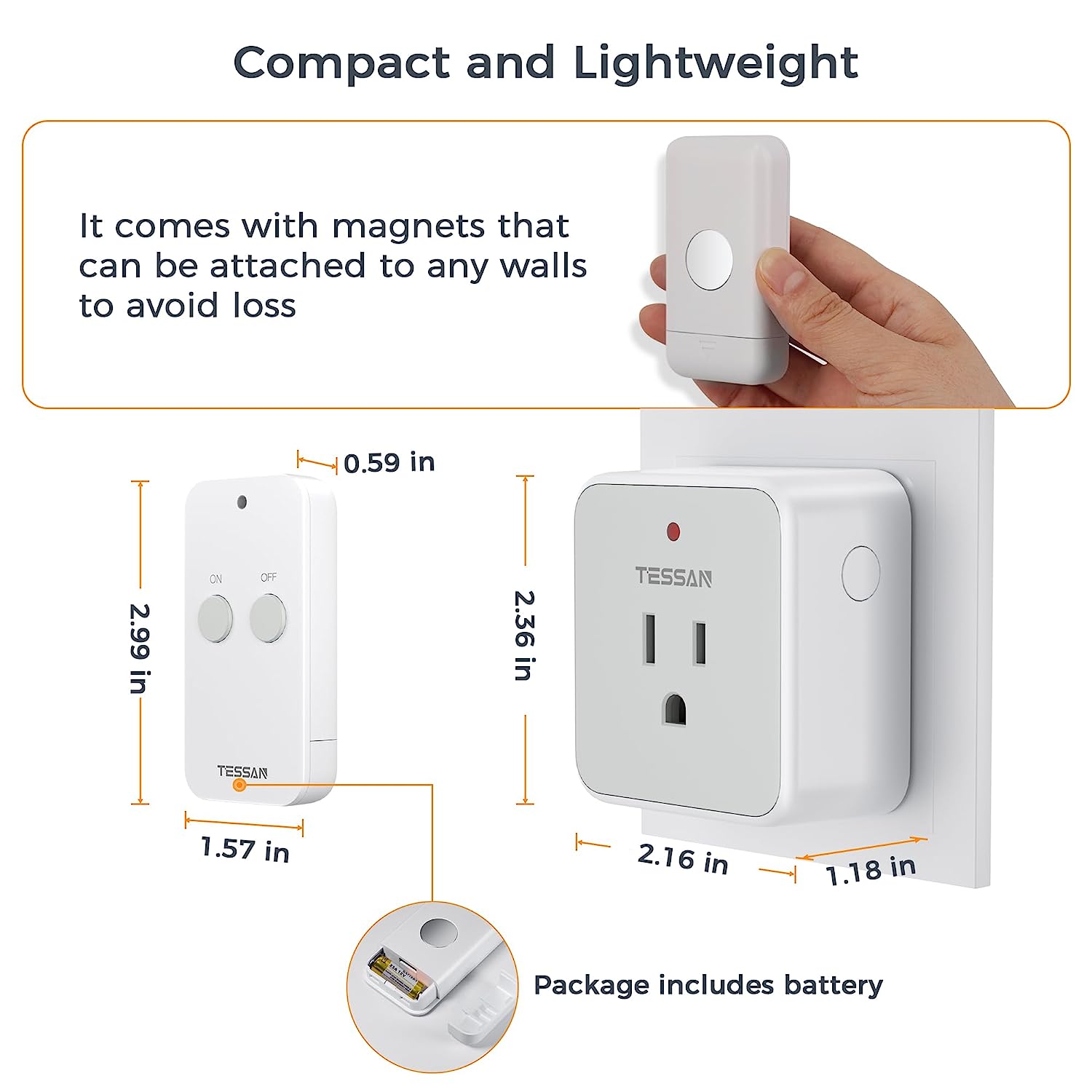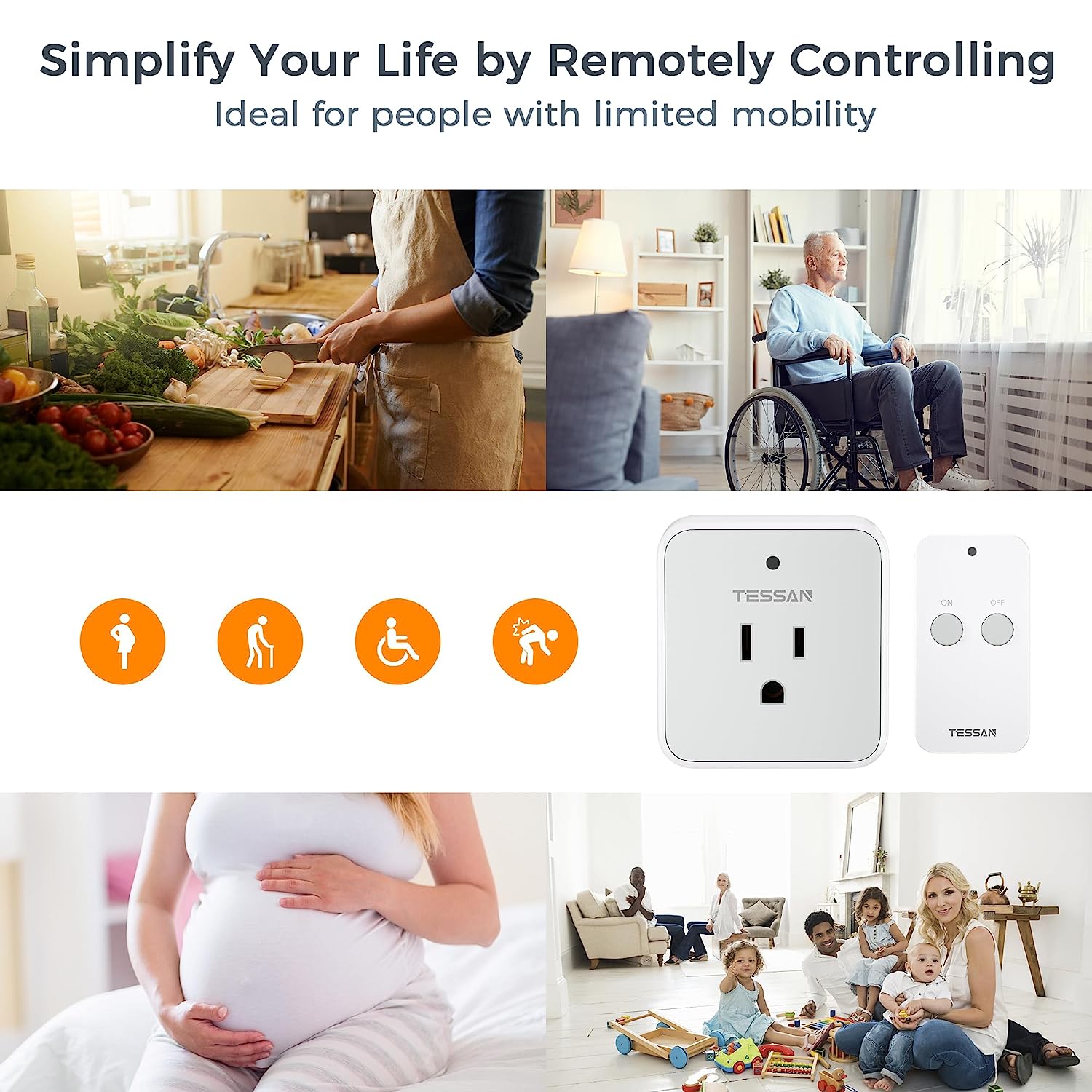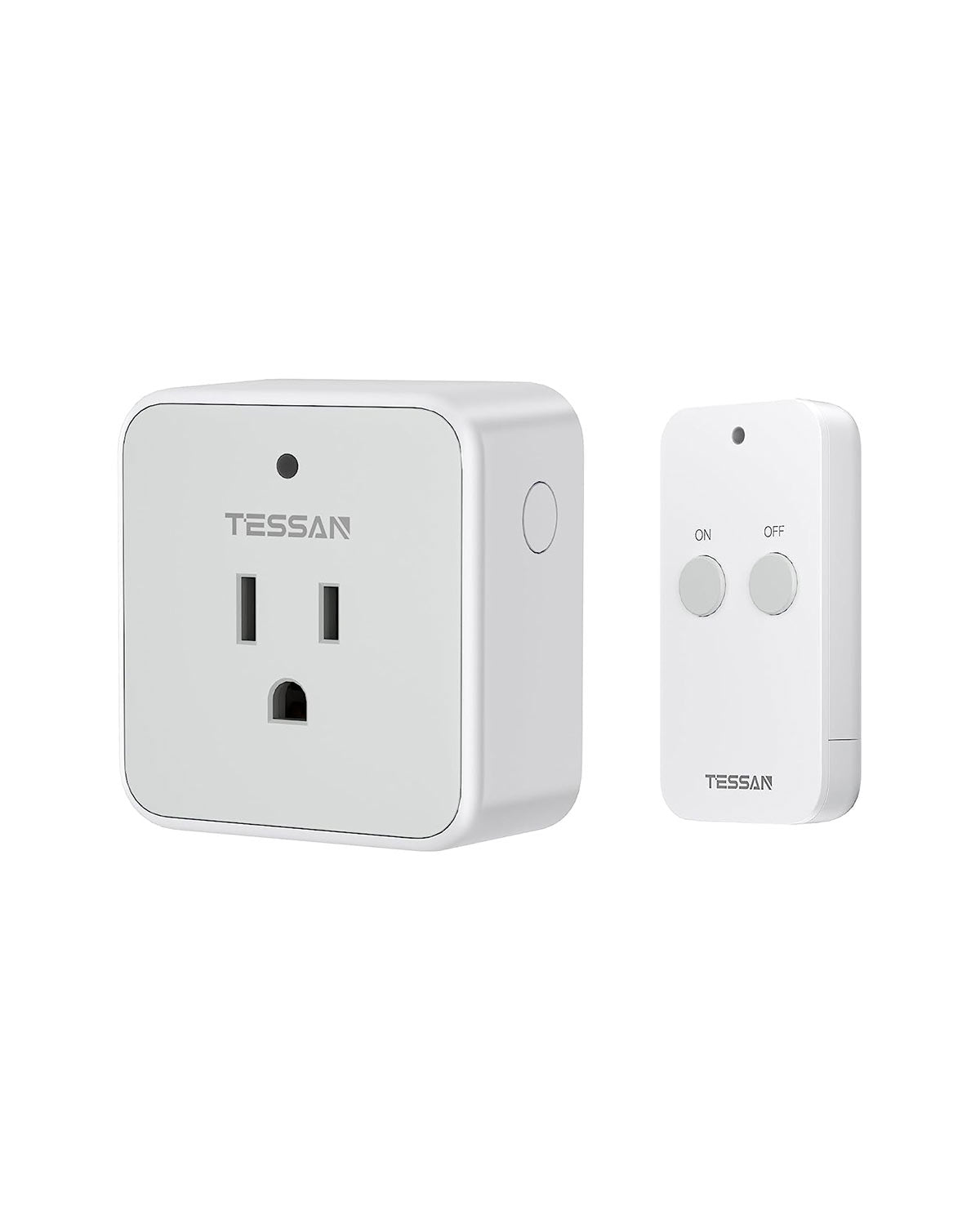 TESSAN Wireless Remote Light Switch, 100ft RF Range, 15A/1875W(1 Remote + 1 Outlet)
Attention to Our Valued International Customers
Outside the U.S.? Please shop our products hassle-free on Amazon.
Fantastic
I was replacing one from years ago that I got to turn my Christmas tree lights on and off and eventually used it for lamps etc. This one is nice with no delays or lag, small, and the remote and magnet mean I can tuck it away inside my coffee table's little nook.
Switches my fan off and on perfectly.
This remote switch works easily and reliably. I use it in my bedroom to control a fan near a window when I am feeling too warm. I do not know how this switch would work for a device drawing a very heavy current but it works very well for my needs. It's worth the $.
Wonderful
I love everything about this remote. It's easy to install and the remote has a magnet you can use to attach it anywhere medal or just put it anywhere handy.
Very Good Solution
I really like this plug switch. I use it on a lamp that's hard to reach the actual switch on the lamp. This is a great, inexpensive solution to adding an on off switch to anything. I'll probably buy a few more
Shay's review
This works pretty good at shutting a hard to reach light off. I didn't have any trouble with the remote or the unit.