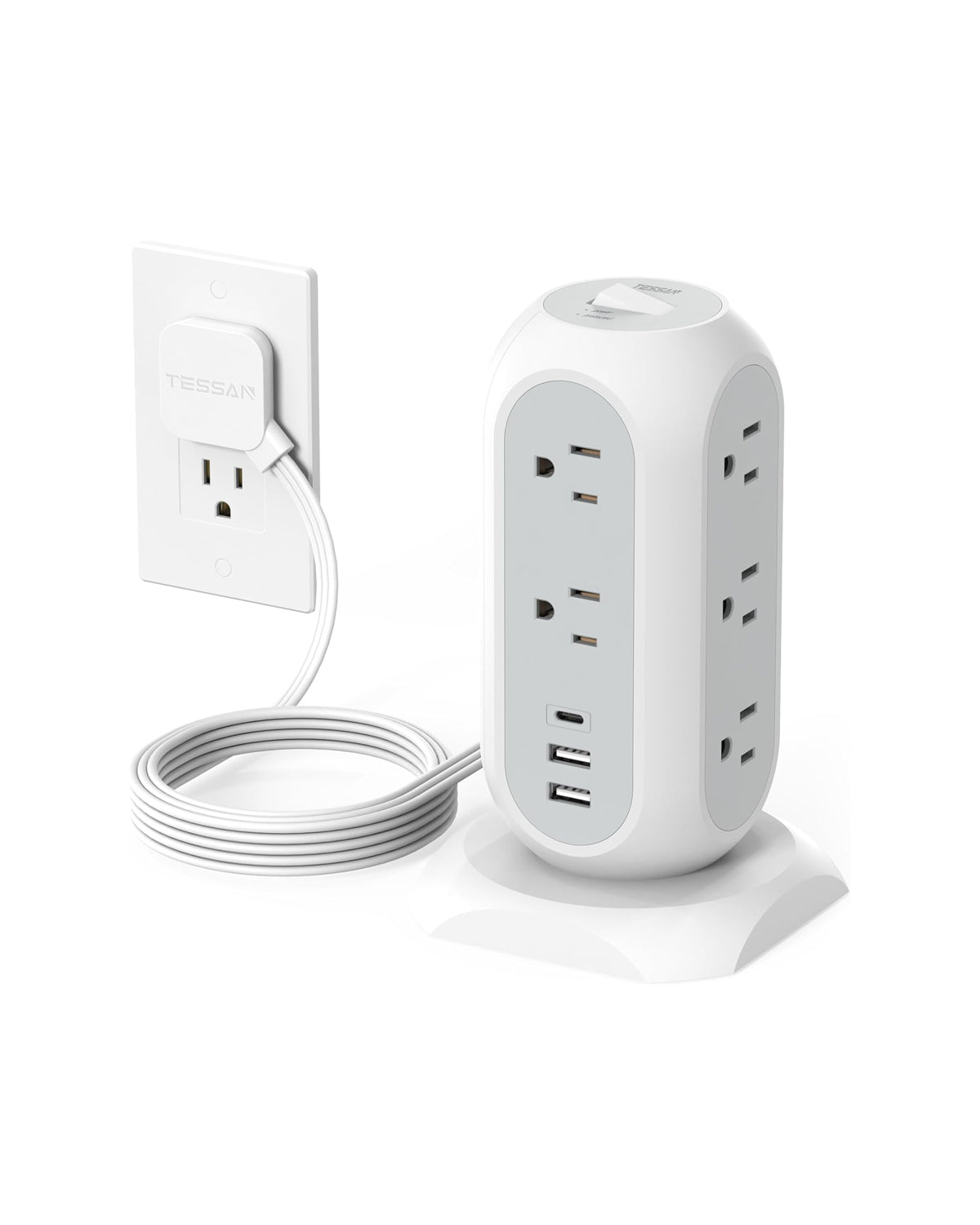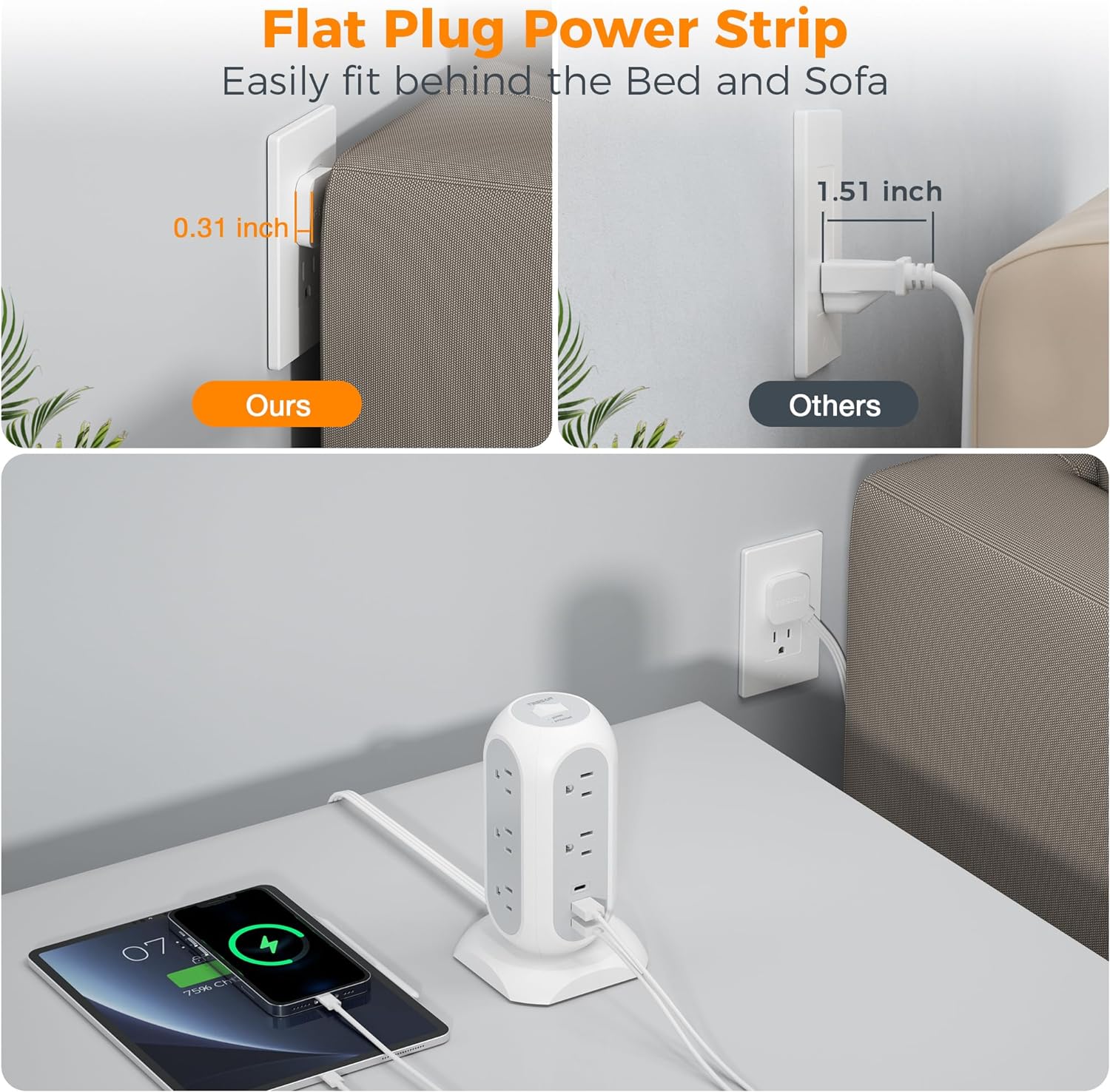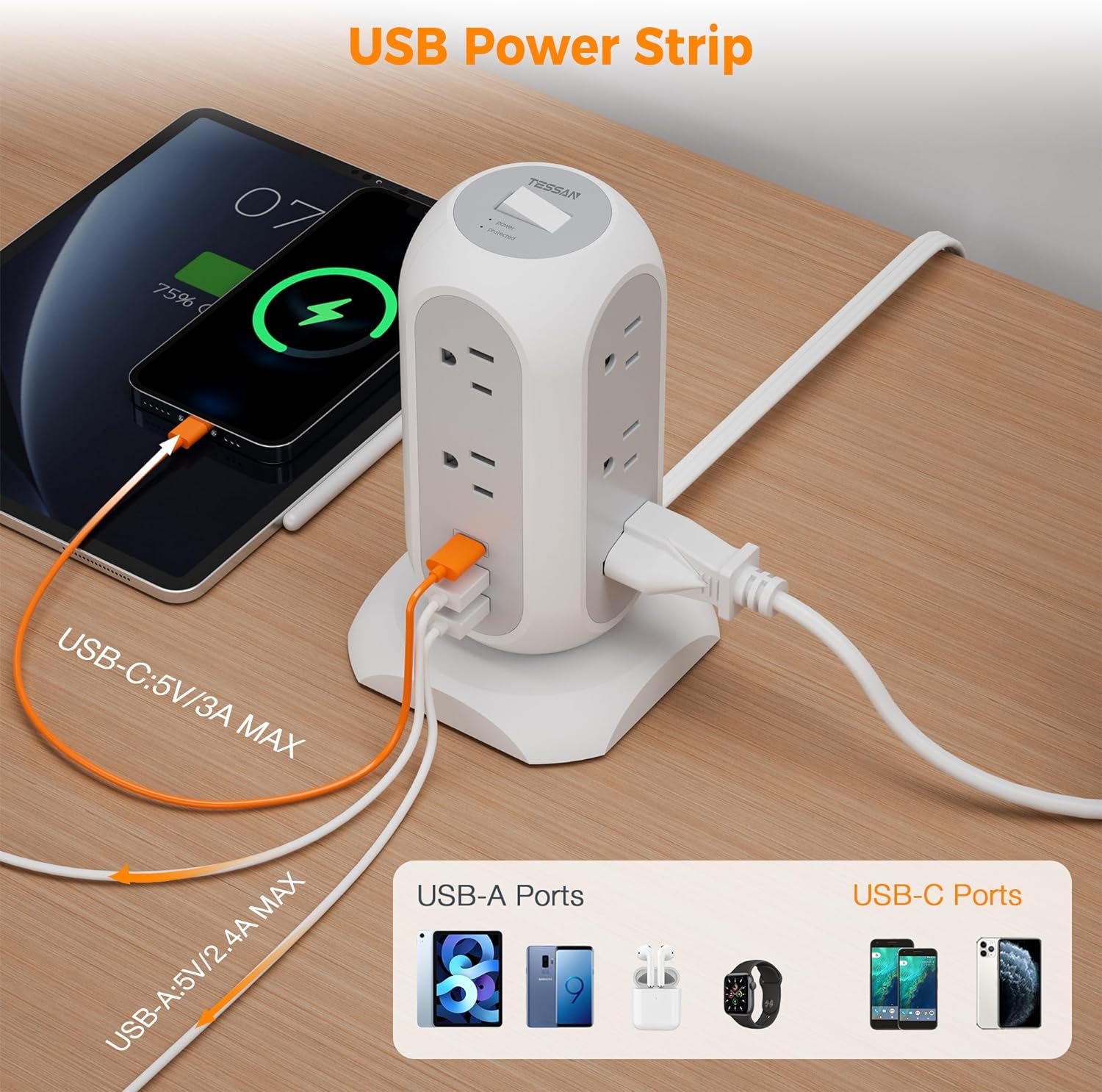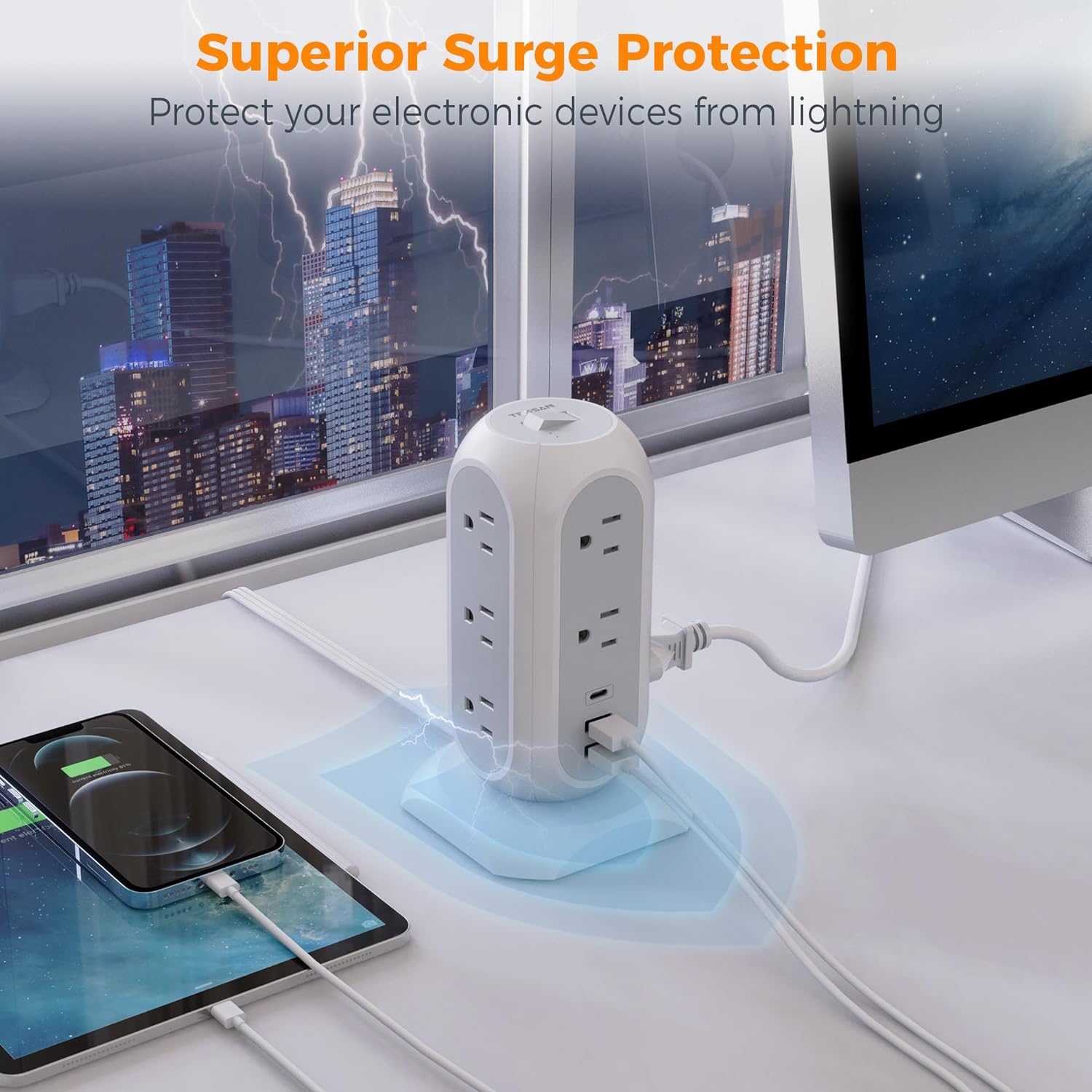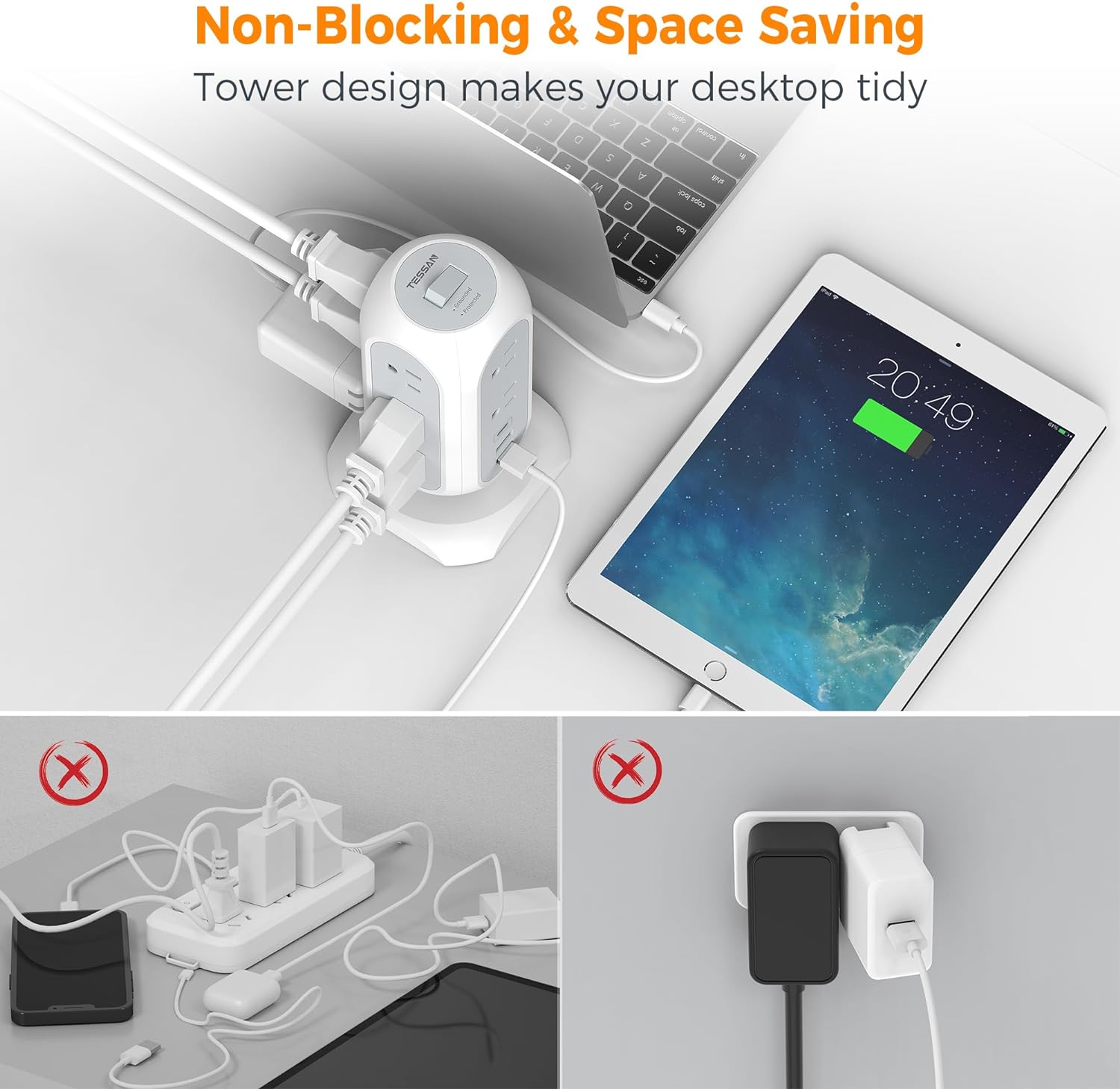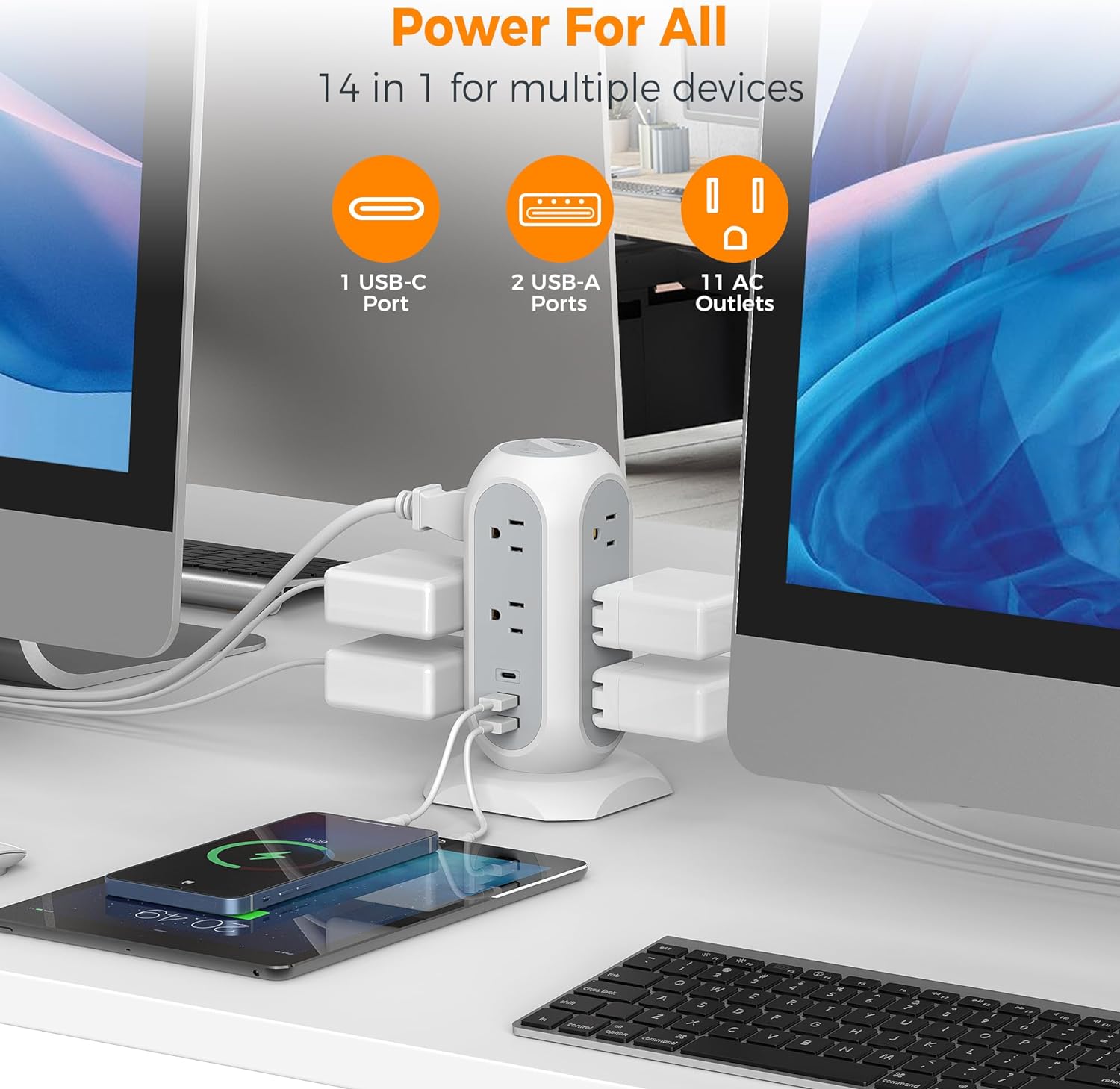 Tower Power Strip Flat Plug with 11 Outlets 3 USB (1 USB C),6 Feet Extension Cord
Attention to Our Valued International Customers
Outside the U.S.? Please shop our products hassle-free on Amazon.
Good buy!
It streamlines a lot the collectivity for the devices we have, the cable looks very resistant, I hope to enjoy it for a long time.
I can finally place all of my tech on my desk!!
This tower power strip has been a life saver! My coworker and I share an attached desk in a small office and we are constantly battling over plugs. I love that it has three pronged holes and USB ports for different charging cords. Extra bonus.... we are no longer consistently riding on each other's last nerve asking to unplug devices! Highly recommend.
LOVE IT!! Works with alots of cords
Works great! I use it for a PS4 Console , PS4 Control Chargers , RokuTv , Firestick , Alexa , LED fish tank and etc . Works amazing
Needs more weight on the base
I love this product the only issue with it is that I had to use Velcro in order to make it stand up as any weight on the side of the device would tip it over. If they can fix that problem by adding just a bit of weight this would be perfect.