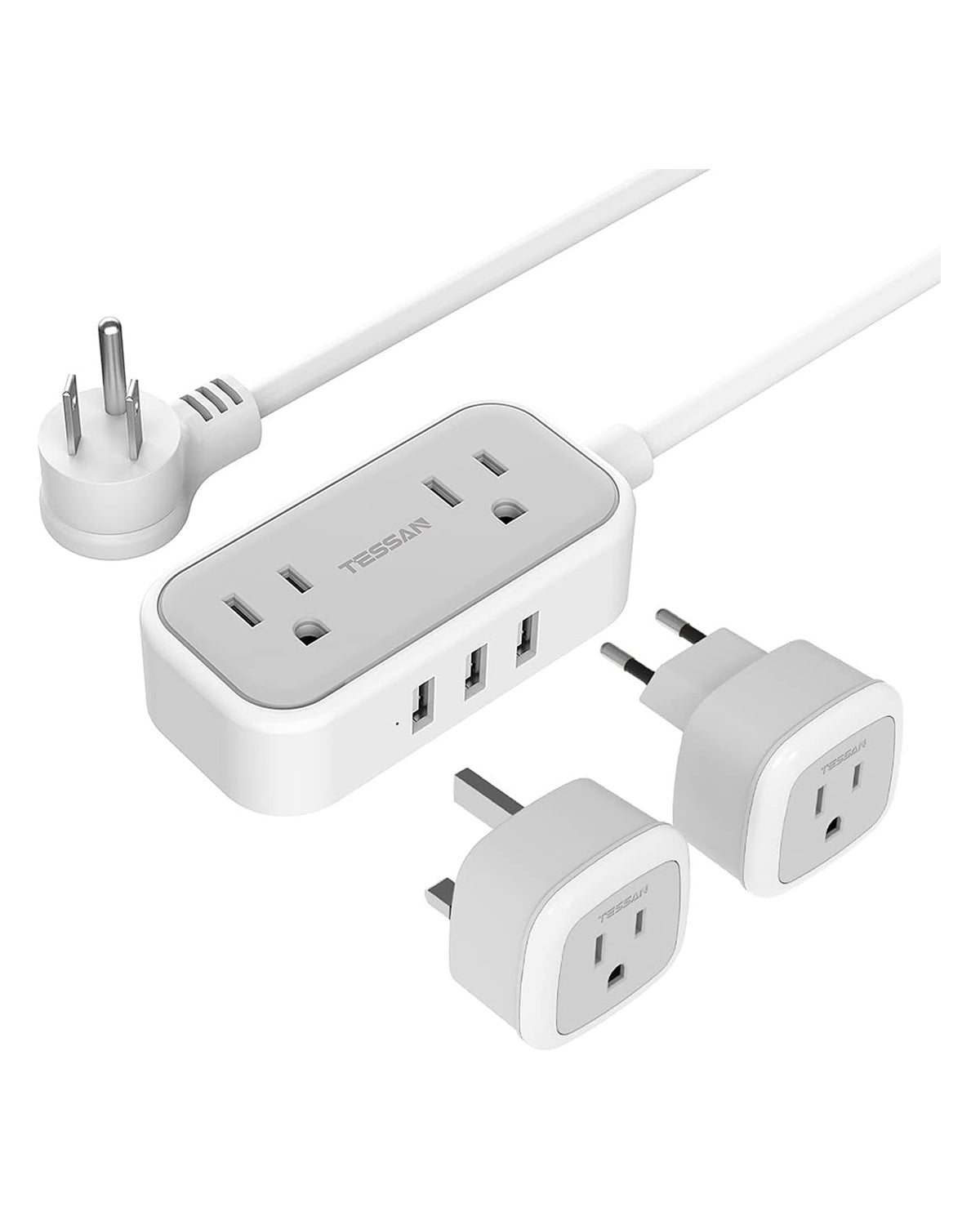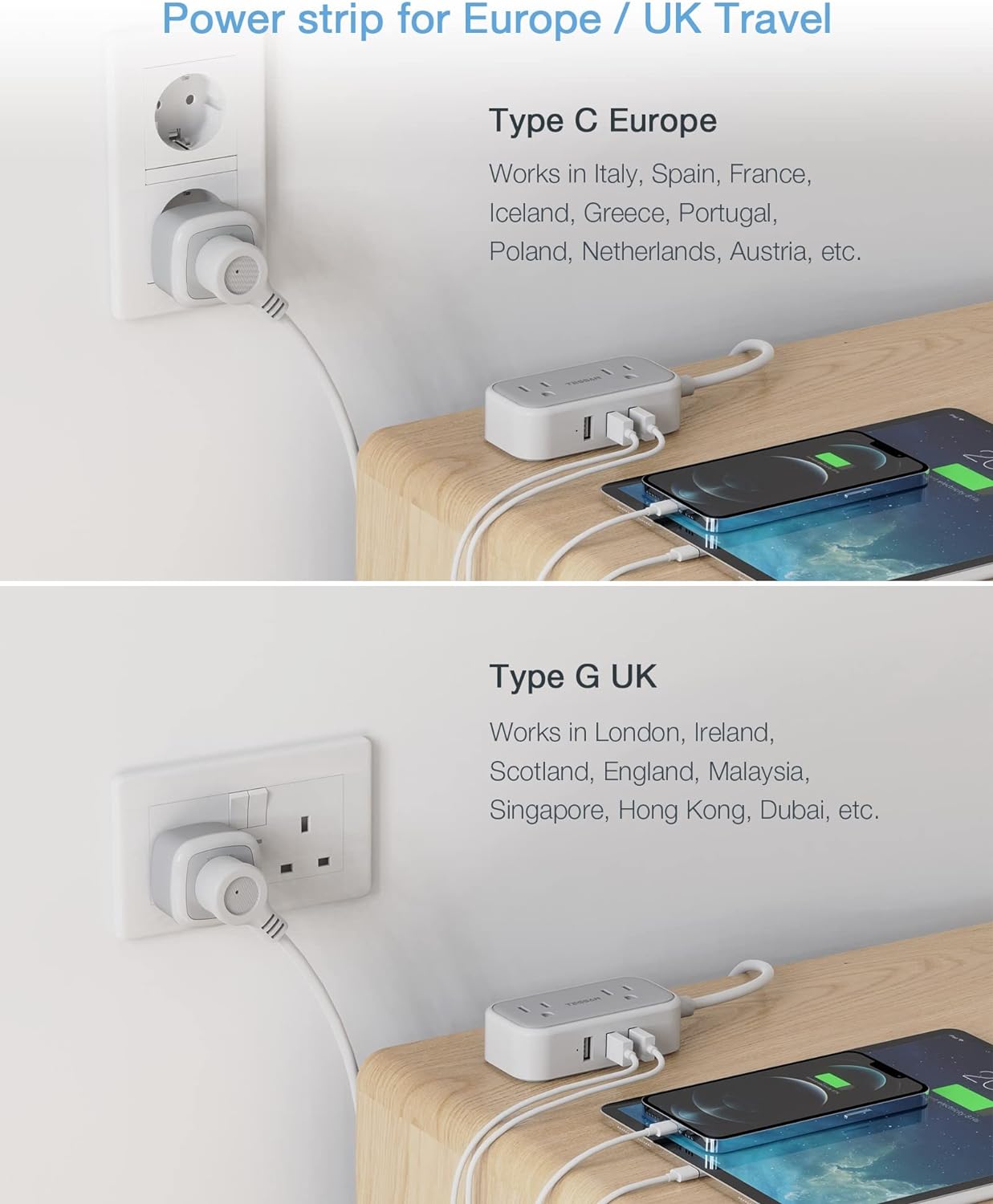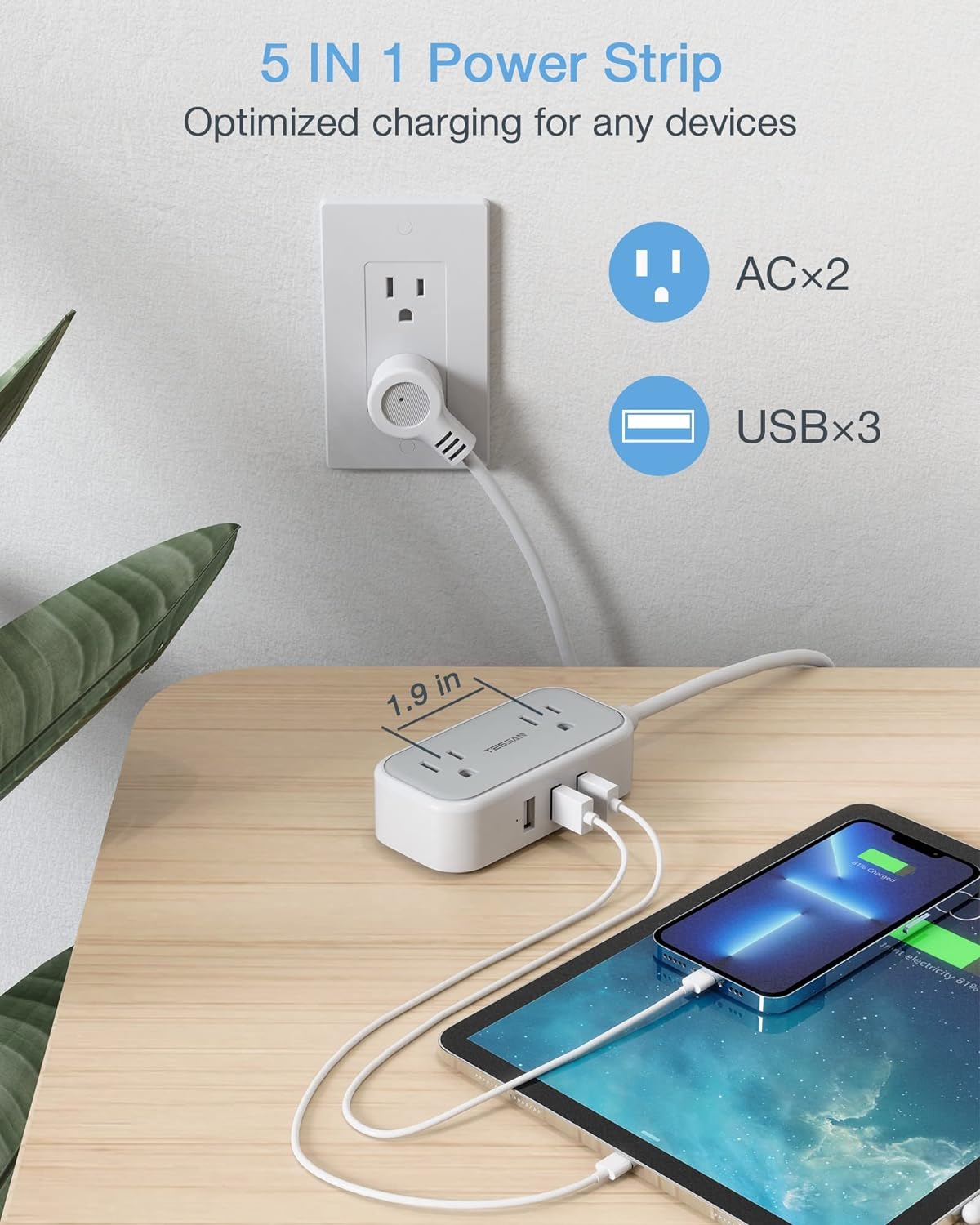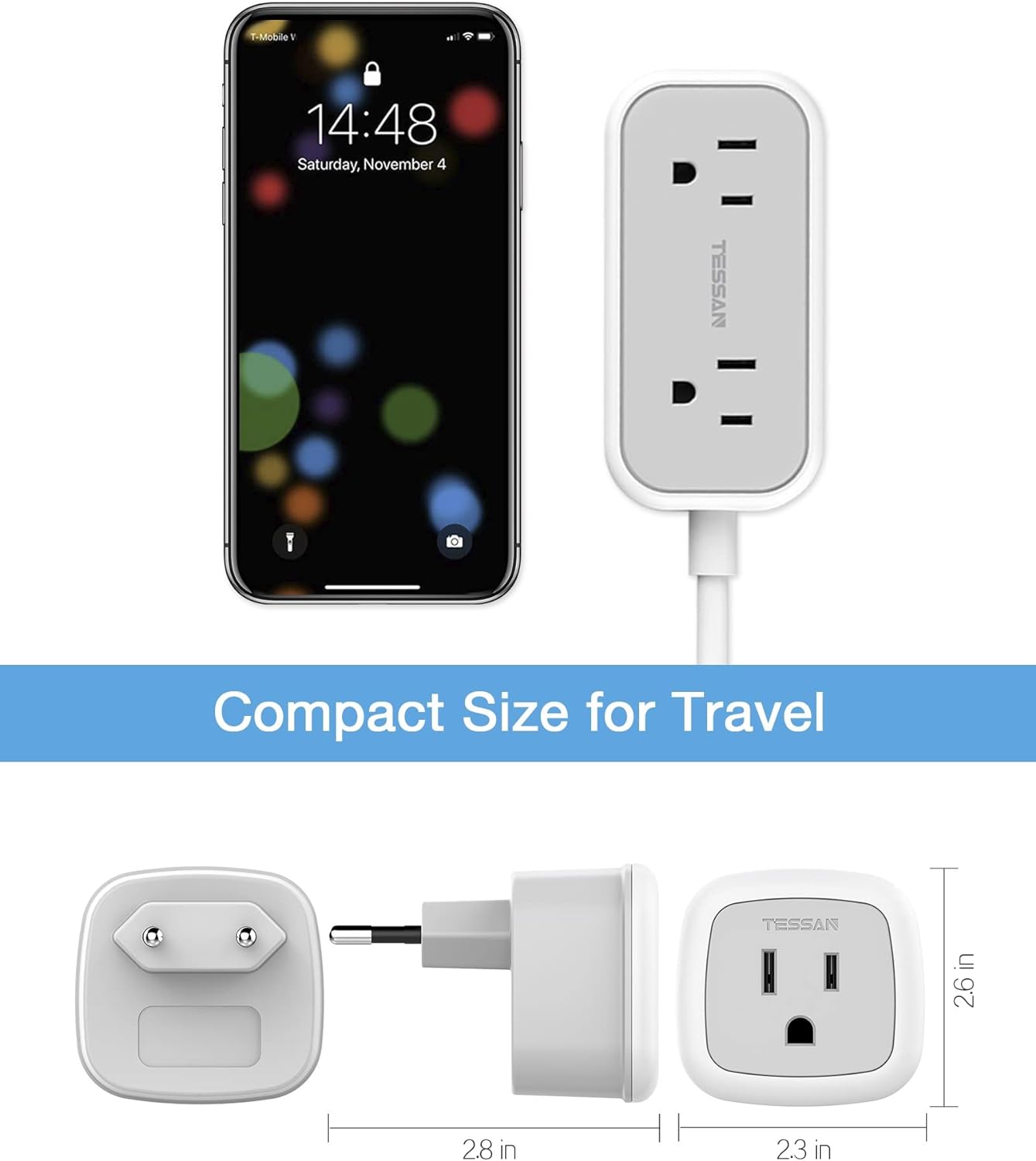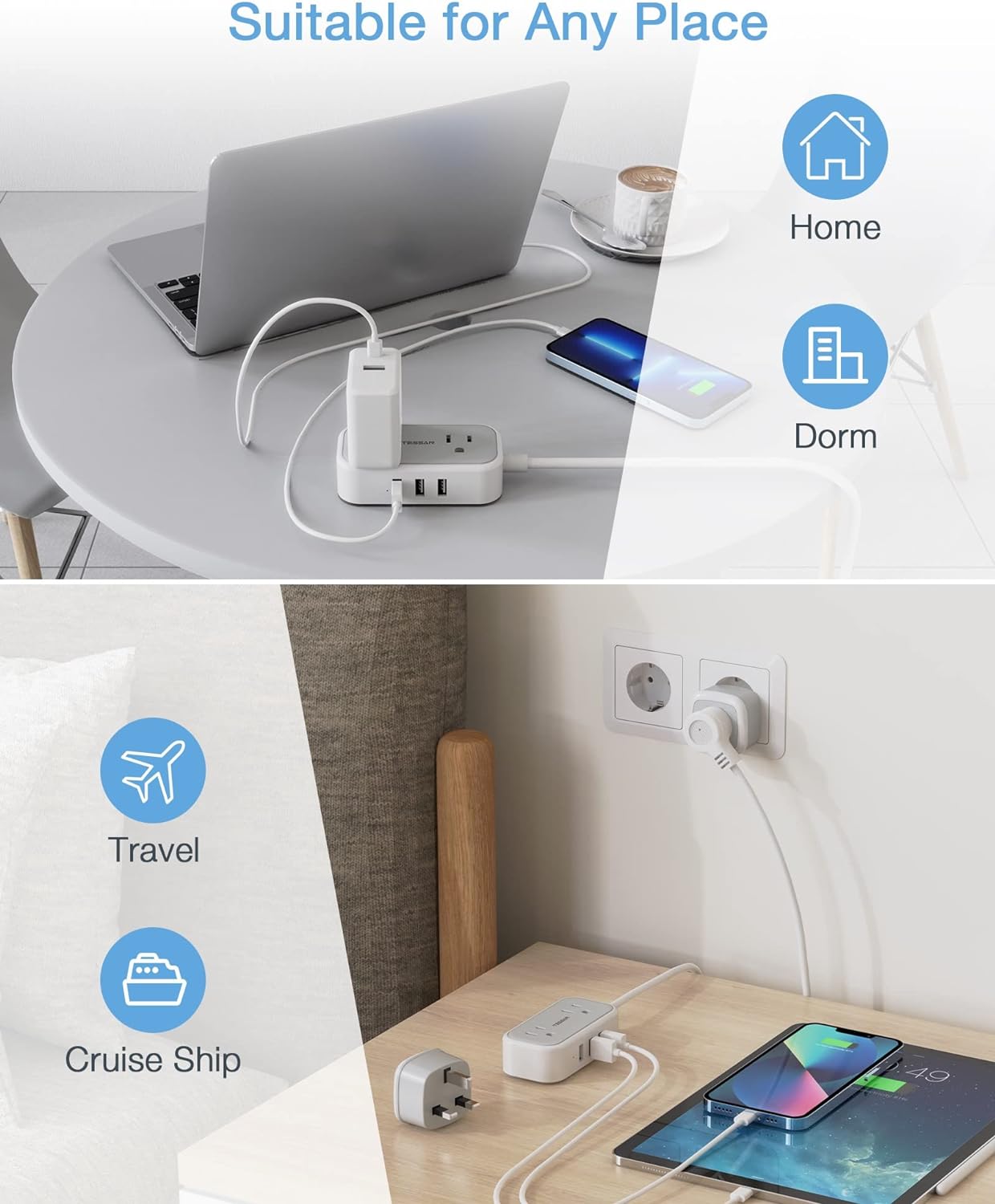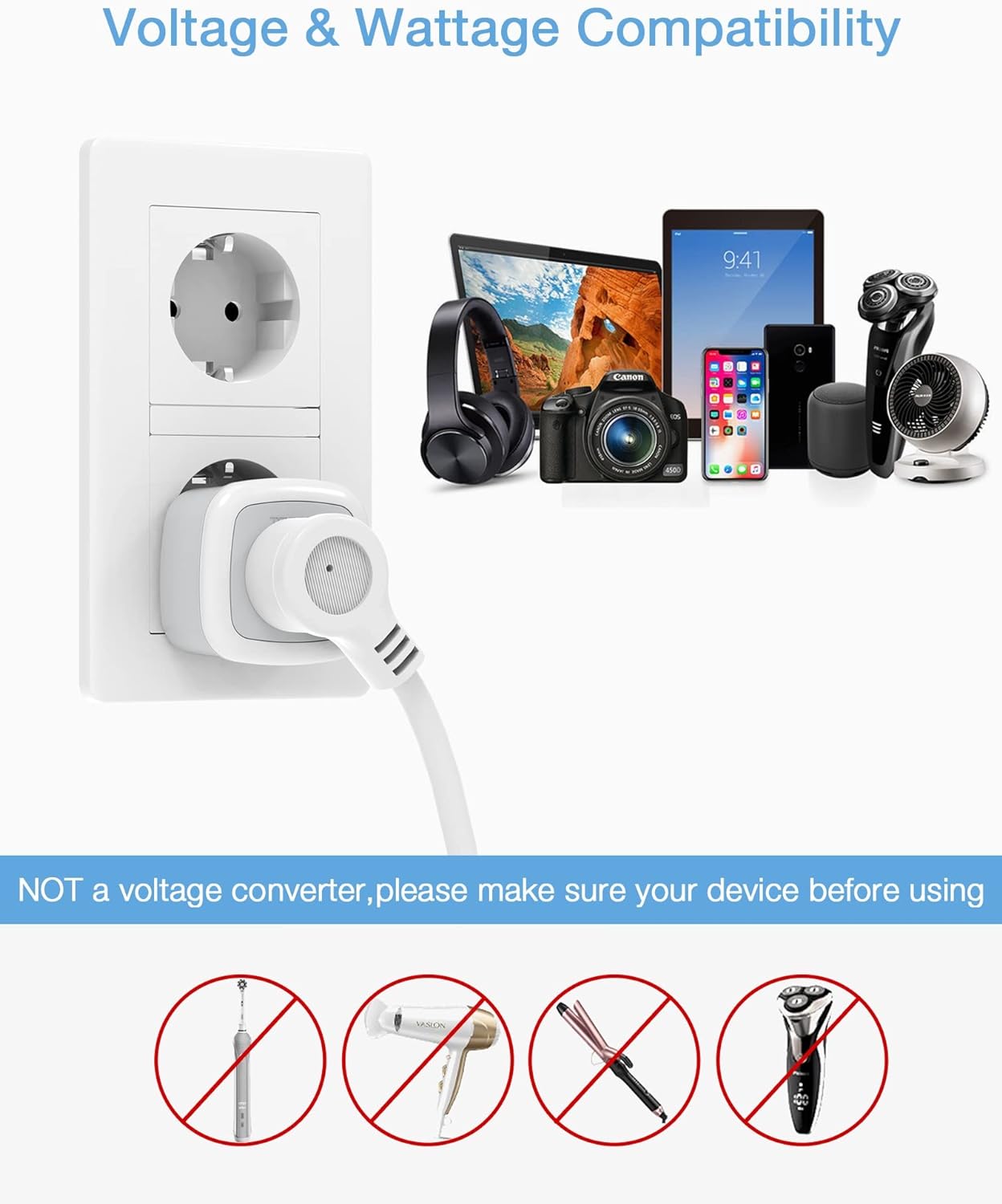 TESSAN European Travel Plug Adapter with Power Strip, EU UK Travel Extension Cord with 2 Outlet 3 USB
Attention to Our Valued International Customers
Outside the U.S.? Please shop our products hassle-free on Amazon.
Worked perfectly in England and France
Works great. A very good buy if your going to Europe for sure. Easy to use and has a nice long cord.
Works Great in Europe or the USA
Got this for a trip to France. Compact for traveling and works great.
I really like the adapter concept, as you can use either when needed or plug into a 3-prong outlet when available. So it's great abroad or at home.
Great travel accessory
On my last trip I traveled to France and United Kingdom and this adapter came with BOTH plugs needed for my trip. It was great as a couple hotels only had 1 outlet and was able to charge 5 devices at 1 time
Worked as advertised in Spain
Worked great as a adapter. Please note that this is not a power converter nor does it claim to be.
Awesome flexibility!
The extra USB slots and extension came in handy while traveling. We were able to charge the battery backups, phones, watches, and a fan all at once. Great function!