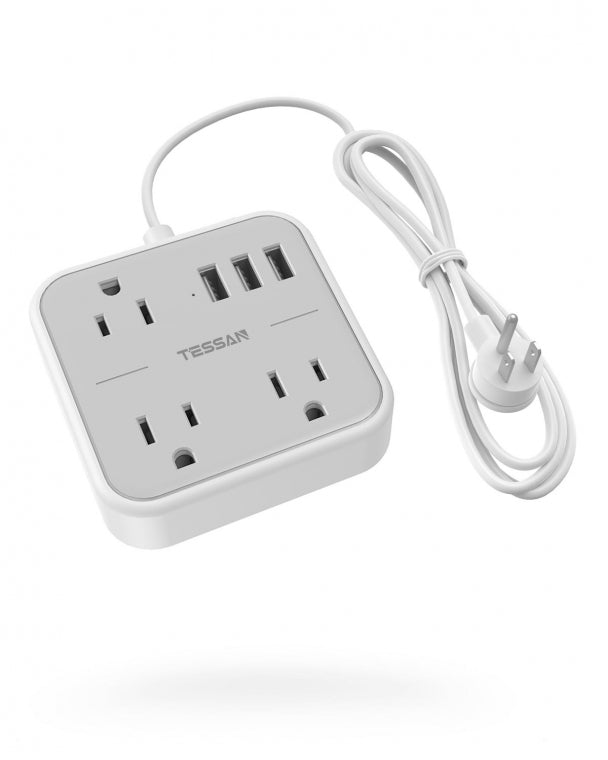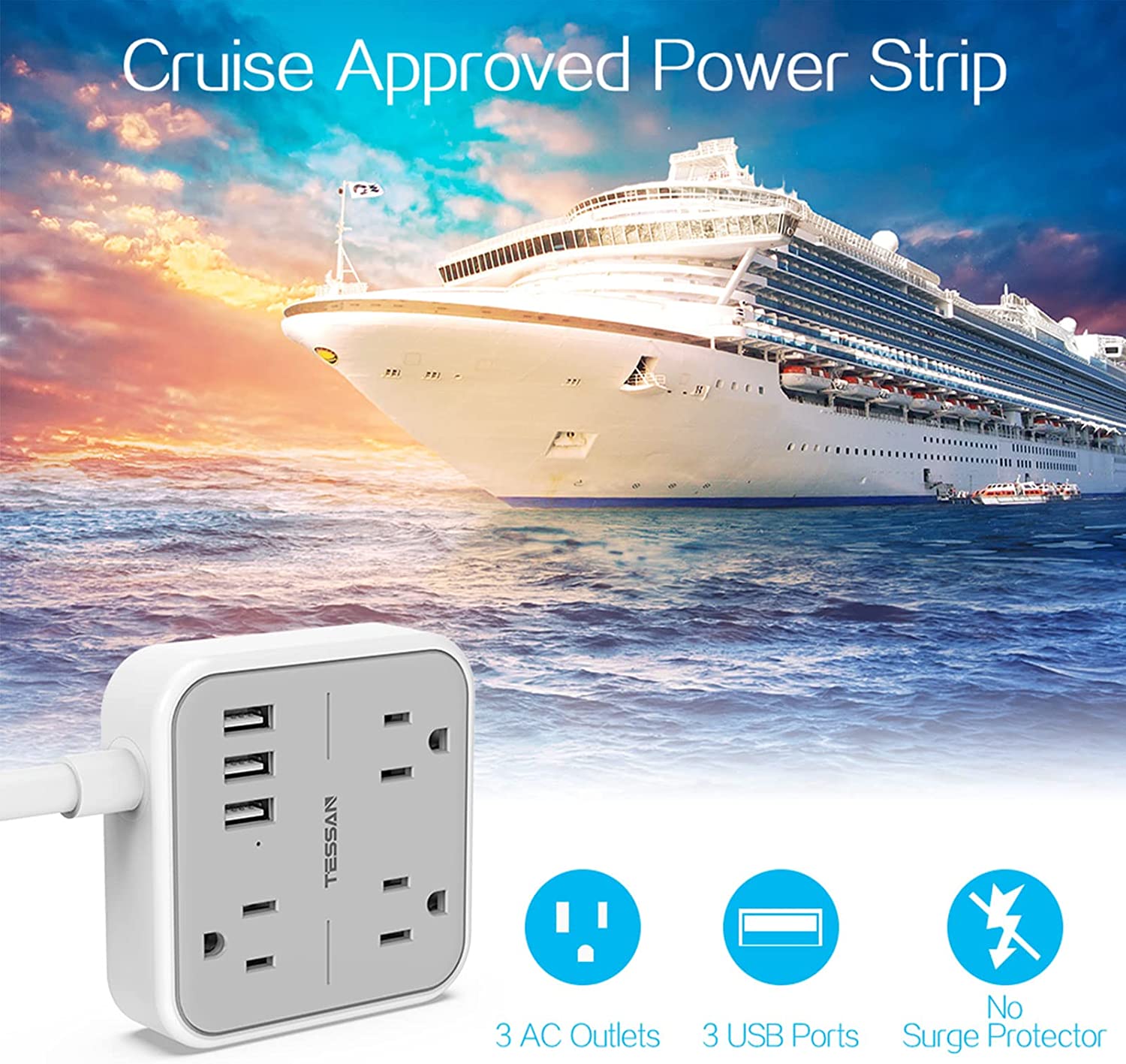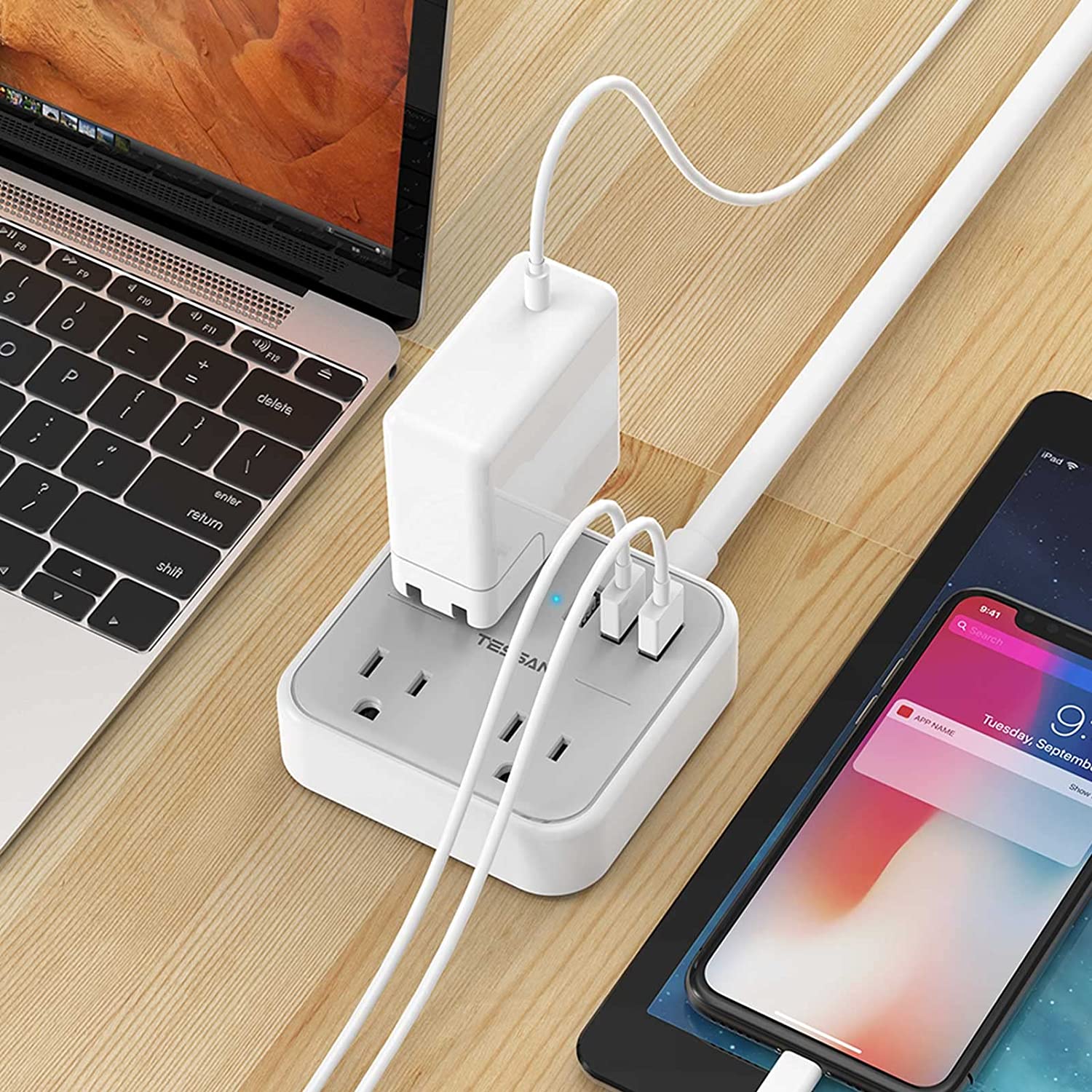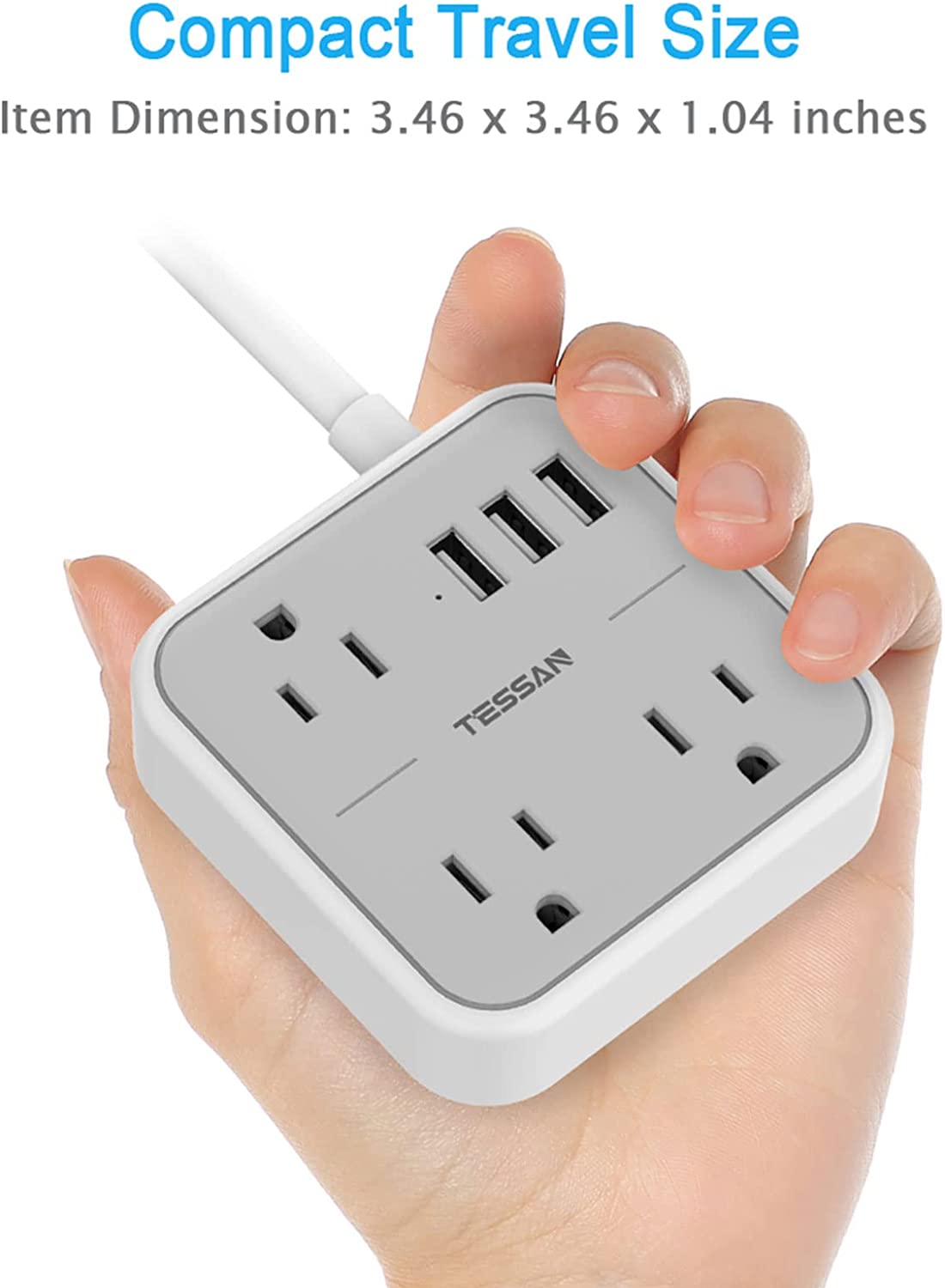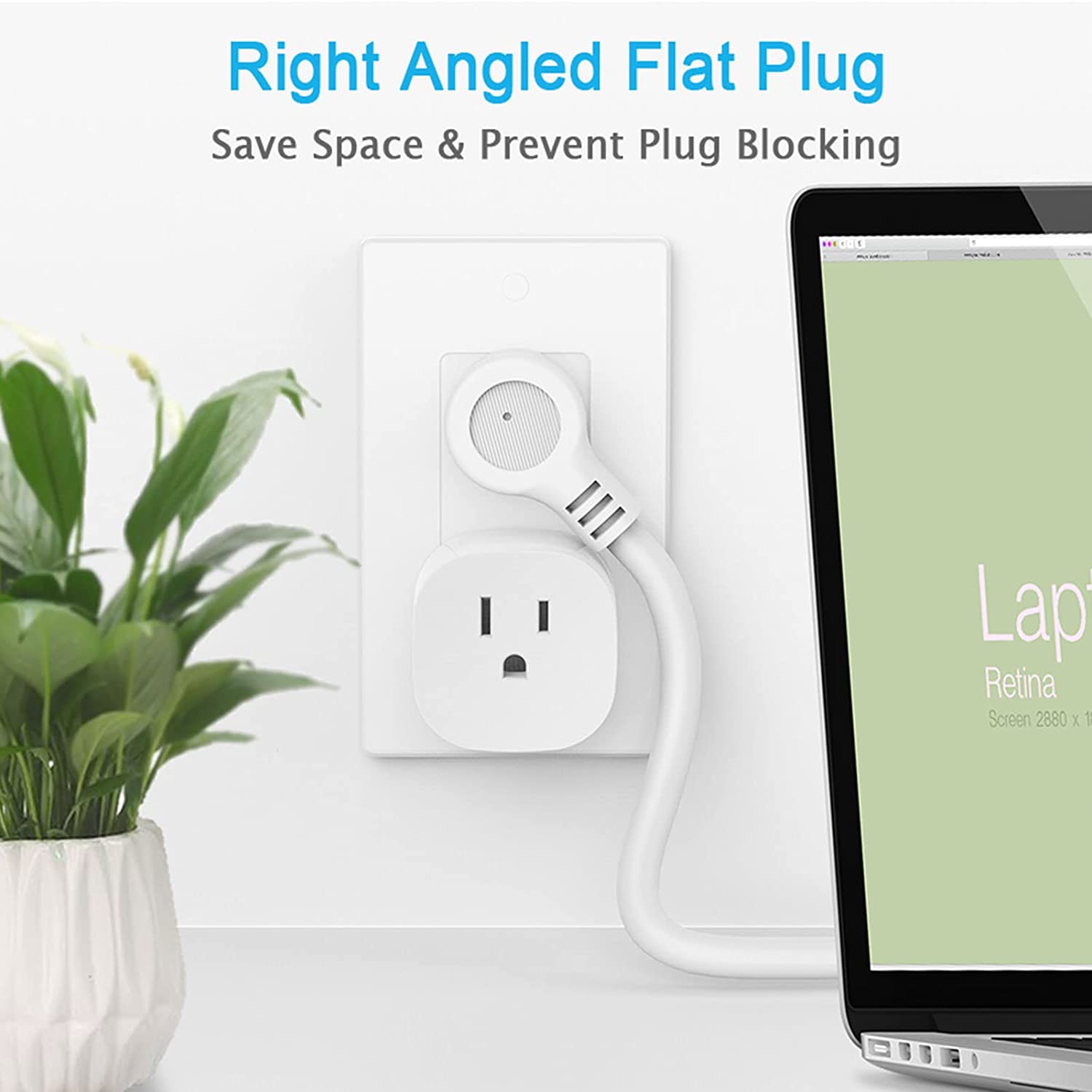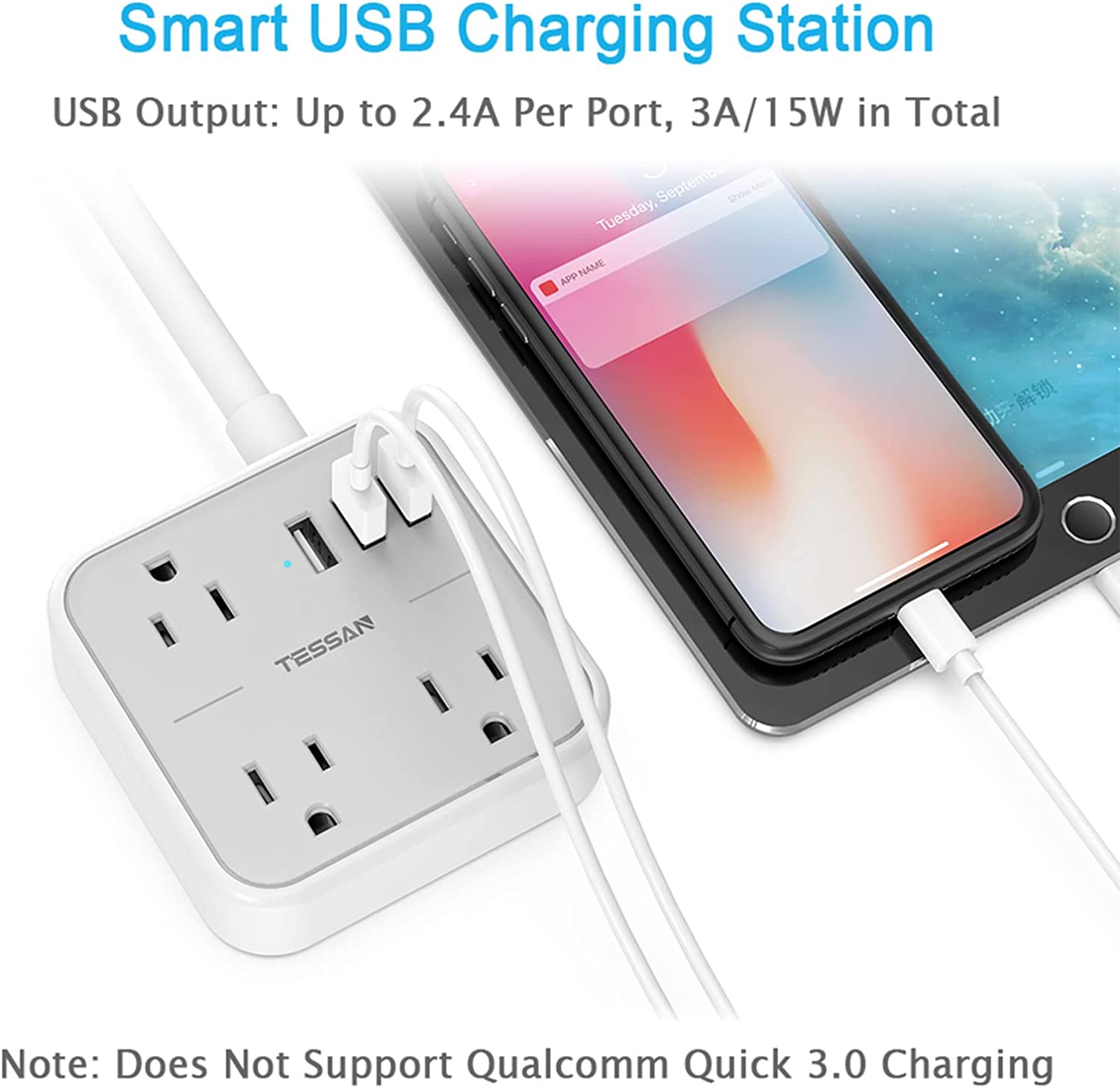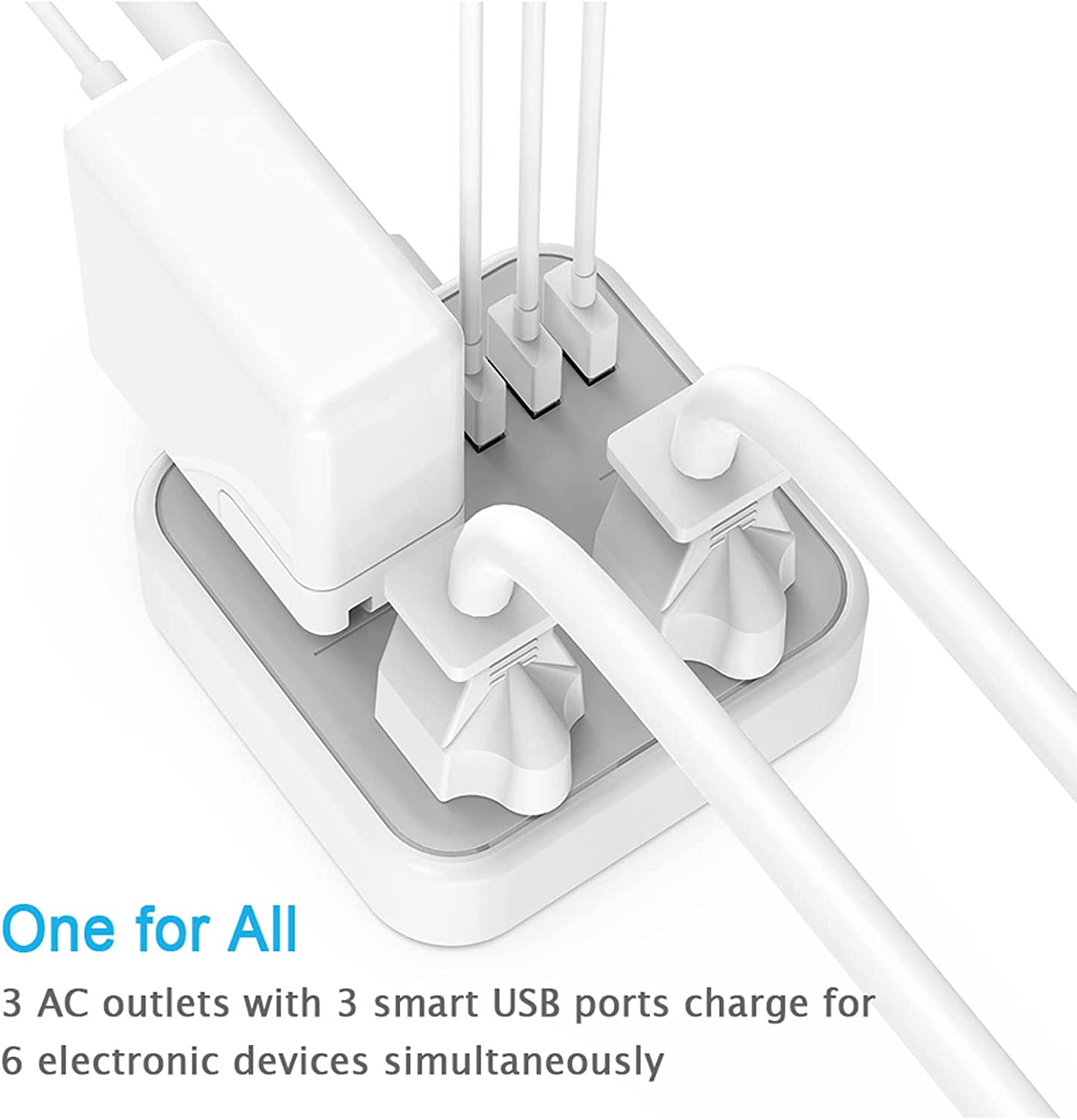 Dorm Essentials Power Strip 5 FT Extension Cord Flat Plug With 3 Outlets 3 USB Ports
Trusted Delivery
TESSAN Portable Power Strip with 3 Outlets and 3 USB Ports
This power strip eliminate the hassle of carrying multiple chargers and saves space.
Fast-Charging USB Power Strip
With smart-charging technology (2.4A Max Per Port, 3A in total), you can charge your smart phones, iPhone, iPad, kindles, tablet and other devices.
Compact and Portable
This mini power strip is a must-have for cruise ship because it does not have surge protection. (According to Carnival, "power strips, multi-plug box outlets/adaptors and extension cords (without surge protectors) are allowed on board when used with Proper caution.")
About This Item
6-in-1 Desktop Power Strip with USB: 3 AC outlets and 3 USB ports desktop power strip flat plug can charge 6 electrical devices or electronics simultaneously, such as cell phone, tablet, laptops, camera, lamp, and other gadgets. Our small power strip with USB supports wide voltage 100V-250V and it can afford up to 1250W ~ 125V / 2500W ~ 250V
USB 3A/15W for Fast Charging: This flat plug extension cord with 3 USB charging ports provide 3A/15W in total. And the extension cord with USB ports has built-in smart charging technology that automatically detects your devices and provides the maximum possible charging speed (5V/2.4A Max per port)
Right, Angled Flat Plug with 5 ft. Cord: Flat Plug Fits in tight spots behind furniture, like sofa, bed, nightstand, couch, etc. The 45-degree angled plug does not block the bottom outlet of the wall socket. The 5-foot extra extension cable is flexible enough that you can reach the distant socket
Travel or Cruise Ship Must Haves: The Slim power strip with mini size (3.46x3.46x1.04in) is easy to carry for travel. As a power strip no surge protector, it is a cruise ship approved power strip because the cruise lines require that power strips have no surge protection
Safety: Built with top-grade UL94 V-0 material that can withstand up to 1382℉ to safeguard your devices and home safety
Low-Profile Angled Flat Plug
The flat plug can fit in tight spots behind furniture. 45-degree angled design doesn't block the bottom receptacle of the duplex wall outlet.
Wide-spaced Outlets for 6 Devices
Wide-spaced outlets enable you to use larger plugs without blocking. With 3 outlets and 3 USB ports, you can charge 6 devices at the same time.
Safety for Using
The 4 non-slip pads prevent the power strip from falling. The power strip is made of up to 1382℉ high quality fireproof material, and certified by CE, RoHS, etc.
Specification
Brand Name: TESSAN
Model Number: TS-103-US;
Rated Voltage: 110V-250V, 110V-250V;
Max. Power Rating: 1250W (125V~ 10A);
USB Charger: DC 5V 2.4A each port, 3A 15W in Total;
Cord Length: 5 ft/1.5m;
Cord Specification: 18AWG/10A;
Item Dimensions: 3.46*3.46*1.04 inch;
Place of Origin: Guangdong, China;
Grounding: ISOLATED GROUND, Standard;
Application: Residential / General-Purpose, Home Alppliance;
Warranty: 18 Months; Material: ABS+PC Fire Retardant;
For your safety, ensure that the load power DO NOT exceed the rated power of 1250W.